The huge expansion of higher education under Labour in the 1960s was the big reform that meant people like my parents got to go to college. It was a change inspired by a simple principle; a principle at the heart of the famous Robbins report, which laid the ground-work for Harold Wilson's creation of the polytechnics. University, said Robbins, "should be available to all who were qualified for them by ability and attainment".
Today that principle is under threat from a careless, stupid, and dangerous reform of the support we give to help disabled students fulfil their dreams.
Disabled Students Allowance (DSA), created nearly 25 years ago, is to be 'modernised' . We know this is code for a savage cut. Last week in the Commons, Labour MP after Labour MP stood up to denounce the proposals. Nearly a hundred MPs have now signed the Early Day Motion calling for the changes to stop. And we also got the chance to congratulate the National Union of Students, where I started my political career, on a brilliantly fought opening in the campaign to force the government to think again.
We had the chance to re-tell the stories that disabled students all over Britain have been telling us.
Stories like Lucia's, who says that university "wasn't easy." She said "without the validation and…support from DSA I wouldn't have kept going… I certainly wouldn't have been able to get my first class honours degree, and I would have been lucky to finish."
Or Suzanna, who said:
"I get DSA for dyslexia. I expect I am one of those David Willetts would class as having 'mild difficulties'. My study advisor is a godsend." Suzanna is now looking forward to finishing her neuroscience degree and one day, wants to discover the cure for Parkinson's disease. But she is blunt: "Without DSA I would probably still be a waitress. A bad waitress at that."
Or Charlotte, who told us that when making her university choices, the availability of DSA was key to her getting into university and changing her life.
In the Commons last week, Labour MPs had many, many more stories to tell – yet David Willets was unmoved. He wants to 'rebalance' responsibility for supporting disabled students so universities pick up a lot more of the tab.
He simply could not answer how he would stop a post-code lottery of provision that, crucially, would affect just where a student might go to study. As Kate Green pointed out, a student might get the grades to go somewhere great, only to have that chance denied because there was no support for their disability. That is quite simply not fair.
Nor could Mr Willets answer Paul Blomfield's powerful argument that any attempt to 'rebalance' responsibilities automatically penalises those institutions that happen to do the best job of being inclusive today.
Over the last month, campaigning on this issue, I've heard many powerful stories from people across the whole country. The campaign has now got to shift up a gear. We should be doing more to support disabled students, not less. Show your support for a new, better, modern DSA by signing this petition, asking the Government to think again about their proposals. If modernisation is needed, let us hear the arguments. If there are savings to be had, let us hear the targets. But we will not stand by while disabled students are given a bunch of proposals and told to like it or lump it.
Disabled students deserve and demand much better than that.
Liam Byrne is the Shadow Minister for Universities, Science and Skills
More from LabourList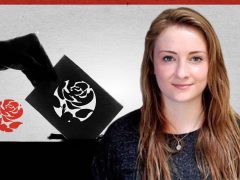 Comment
As a junior doctor working in the coronavirus wards, I have witnessed socialism in action. Health workers of…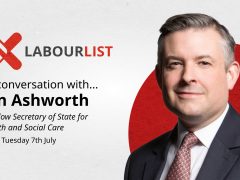 Video
Join us at 6pm on Tuesday, July 7th, for our latest "In conversation with…" online event featuring LabourList…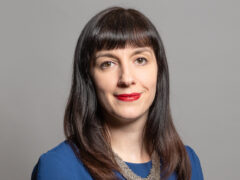 Comment
Rishi Sunak will deliver a statement in the Commons on Wednesday. Detail has been thin on the ground,…