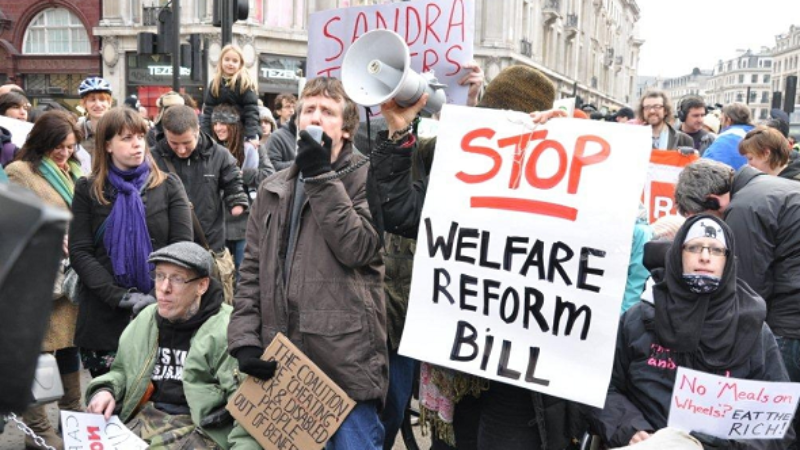 Some of the most heart-breaking examples of ministerial callousness have emerged from my constituents in Liverpool Wavertree. They are stories of bungling government incompetence and intransigence leading to hardship, anguish and, in one case, malnutrition.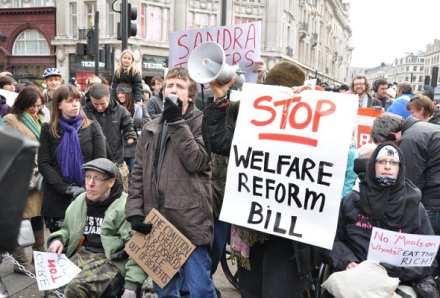 It starts with Iain Duncan Smith's Welfare Reform Act in 2012, and the replacement of the disability living allowance (DLA), which provided support to disabled people such as help with transport, or care in the home. Instead of the  (DLA), ministers are phasing in personal independence payments (PIP). I voted against the government's changes because I was worried the way they would be implemented would have a harmful effect on my constituents.
The manner in which they are being introduced crosses the boundaries of human decency and fairness. Vulnerable people, including those with cancer who don't know how long they to live, are being treated with appalling disregard for their dignity.
Such is the severity of these cases that I brought a debate on the matter to the House of Commons last week. During that debate it became very clear that my constituents are not alone.
The phased introduction of PIP began back in April 2013, but six months later, in October 2013, the Department for Work and Pensions had made only 16% of the decisions it had expected to make by that time. The decision for my constituent, Mohammad, should have been made, but was delayed. He originally made his claim in September 2013 and had to survive without the help he needed for eight months.
My constituent Thomas suffers from serious epilepsy, depression, arthritis and memory loss. He originally made his claim for PIP in August 2013. The months went on without him having an assessment, and he fell into financial difficulty. He was struggling to pay his rent and he could not afford his bills. By the time he came to me in March this year, Thomas was suicidal.
Eight months on, he was still waiting for a decision. His epilepsy was causing him to have daily violent fits and he was surviving on just £30 a week. He did not have cooking or washing facilities in his home and he did not have any food. After months of helping Thomas navigate an impossible system and raising his case in the House of Commons, he was eventually awarded the money he was entitled to, but eight months of waiting and the hardship and strain had taken a toll. His doctor confirmed that he was suffering from malnutrition. Isn't it truly appalling that someone can suffer malnutrition because of bureaucratic bungling?
Another constituent, Trudie Ann, made her claim for PIP on 20 November 2013, just after she had been diagnosed with cervical cancer. The Department for Work and Pensions was aware of her diagnosis, but it took Atos five months, until 7 April, to get around to assessing her. She was told after her assessment that her claim would be decided by 5 June, but that came and went, and she had to wait almost another fortnight to be informed of her entitlement.
What about those who are too ill to fight for what is rightfully theirs? My constituent Tracey suffers from mental health problems and severe anxiety. She registered her claim for PIP in August 2013. She sent off her information in September and Atos confirmed receipt of it on 27 September 2013. She then heard nothing for six months—not a word. Tracey was too ill to battle against the system on her own, and only after an official complaint was made by the Citizens Advice Bureau and I intervened was an appointment set up for her on 2 April 2014. Months down the line, Tracey is still waiting for a decision, and she is not alone.
Those are just some of the horrifying cases I have encountered from constituents in Liverpool who have given me permission to use their names and to raise their cases. But I am worried about those who have not given me that permission because they are too afraid.
This situation is replicated across the country, and it is unacceptable. Statistics published early this month found that in the first 12 months of operation, DWP made decisions on 84,900 people who were seeking PIP. That is just under 7,000 decisions a month. DWP expects to assess 3.6 million people for PIP by 2018, but to reach that target at the current rate of 7,000 a month would take more than 42 years.
The situation does not seem to be getting better, in fact, it may be getting worse. We are now seeing delays of more than seven months for a decision, which is up from more than five months in December. People are facing major delays with both Atos and Capita to secure face-to-face meetings, and it is taking much too long for Atos and Capita to report back after assessments—sometimes three to five months.
The Department itself disclosed in its annual report: "The volume of assessments undertaken by providers on both contracts has fallen consistently below demand, with a detrimental impact on customer service and implications for forecast expenditure on sickness and disability benefits."
The Minister himself admitted in response to my debate that the delays are 'fundamentally unacceptable.'
Anyone dealing with cancer or another long-term or life-threatening condition should not have to battle against the Government to get the support they need. Yet because of the way the Government has implemented PIP and the poor performance of the likes of Atos and Capita, people are not getting the help they deserve. Ministers should hang their heads in shame.
 Luciana Berger is the Shadow Minister for Public Health
More from LabourList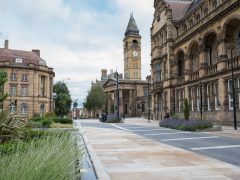 Comment
Labour won a historic by-election in Wakefield, our first such victory since winning Corby in 2012. This success…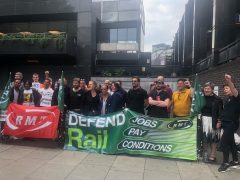 Comment
The general secretary of the RMT has, within the space of a week, become a television hero. It…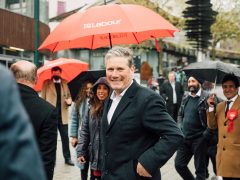 Daily email
"They know they are out of ideas and they are out of touch – and if they had…