Dan Byles, Conservative MP for North Warwickshire, has announced he intends to step down next year – despite only being elected in 2010. This makes Byles the eighth Tory MP elected at the last election to make the decision to step down before the full term is up. Just what's going on in the Conservative party?
The other seven are:
Aidan Burley, MP for Cannock Chase – best known for the "Nazi stag-do", where he allegedly organised an SS uniform for the groom. It's also said Burley was present when guests performed Nazi salutes and that he failed to protest when the groom's brother gave a pro-Nazi toast. Alongside this incredibly offensive incident, he also caused a stir when he tweeted that the  2012 Olympic opening ceremony was "leftie multicultural crap". 
Lorraine Fullbrook, MP for South Ribble –  whose 2010 campaign is said to have amounted to £41,700 – which if true would make it the most expensive in the country. Money well spent, then…
Jessica Lee, MP for Erewash  – the former barrister didn't give a reason as to why she was stepping down, but as you'll see from looking down the list, she's not the only woman who's chosen to leave Parliament. Surely it's no coincidence that so many Conservative female MPs are stepping down?
Laura Sandys, MP for South Thanet – she's said that a "wide range of family demands" mean she's stepping down. Notably Sandys' seat is one of the only ones that Ukip leader, Nigel Farage, has said he may contest. Just last week the Telegraph (£) reported that she'd warned the Tories have a "bit of a transactional type manifesto", and Farage has "put the pin in the loom of transactional politics". 
Mike Weatherley, MP for Hove & Portslade – who recovered from cancer just two years ago, said that the experience had, understandably, led him "to review what I want for the future". He also noted that he hadn't taken the choice to step down lightly, saying that it was the "toughest decision of my life".
Louise Mensch, former MP for Corby – after only two years in the job she stepped down in 2012, saying she wanted to spend more time in New York with her family.
Jonathan Evans, MP for Cardiff North – who previously served as the MP for Brecon and Radnorshire (1992-97) and as an MEP for Wales (1999-2009). He said the fixed term parliament, which would mean serving as an MP until 2020, would be "too lengthy for him".
 If the Conservatives can't persuade their own MPs to stay in their seats (particularly women MPs), what hope have they got persuading the public to vote for them next year? 
More from LabourList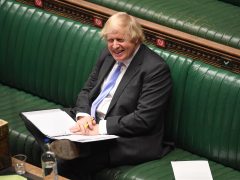 News
A new poll has indicated that the Tory lead over the Labour Party has widened from six points…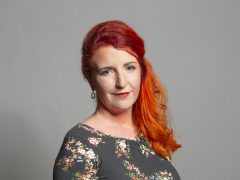 Comment
John Hume was a political giant. Somehow, he endlessly gathered the strength and the bravery to make peace…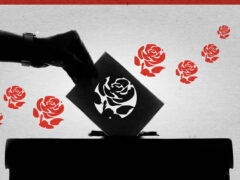 News
There are currently several positions up for grabs on Labour's national executive committee (NEC), and Constituency Labour Parties…