This post is written by Paul Blomfield and Nic Dakin
Education, skills and training transform people's lives, the prospects of communities, and the future of the economy. In government our task will be to energise Further Education (FE) and Higher Education (HE) to collaborate even more successfully, driving innovation and improving skills.
To meet the present and future skills challenges we must see FE and HE as equal partners. For too long our aspirations for vocational qualifications have been too low. Labour is committed to meeting the needs of those who don't go to university. But we must avoid seeing post-16 education in binary terms – university for those who can, improved vocational education for those who can't. University, college and workplace learning are not alternatives; they provide a range of complementary, interweaving paths to be navigated in different ways, at varying paces, and with pauses along the way.
To ensure people maximise their potential we need high quality, independent careers advice and guidance. Local authorities, working with Local Enterprise Partnerships (LEPs), schools, universities and colleges, can play a strategic role to ensure independent careers advice is successful and reflects regional needs. In Scunthorpe, like similar places, the age profile of people working in engineering means there will be a significant skills gap over the next 20 years unless urgent action is taken now. HE and FE have the networks with employers to make this happen, as well as the relationships with schools and a track record of innovation, but local authorities are key to bringing everyone together.
Apprenticeships show how our thinking about skills must become more ambitious, and it starts with employers. We'll offer employers more control over skills funding, in return for increasing the number of high-quality apprenticeships in their sectors and supply chains. This must happen urgently because less than one in ten employers in England offers apprenticeships, and around two thirds of apprentices are engaged in Level 2 training with most not going beyond this. Labour will provide everyone with the chance of progressing to Level 3 qualifications over at least two years. Our current lack of ambition is shown by the care sector – just 1/3 of our care workers hold Level 2 qualifications, yet German care workers are trained to a level comparable to general nurses.
We must also ensure that apprentices have the ability to keep on learning – the sky has to be the limit as it is at the University of Sheffield's Advanced Manufacturing Research Centre. Their ground-breaking business-industry research collaboration is matched by their apprenticeships, offering opportunities for school leavers to progress through to post-graduate level study. Research-intensive universities engaging in apprenticeship training can kickstart cultural change where vocational learning becomes equal in prestige to academic learning, and the workplace is seen as being as good a place to study as a university.
But if our universities are to maximise their potential, they need a sustainable funding settlement. The Government's undergraduate funding system is broken, with debt cancellation levels heading towards 48.6% – the tipping point where the system becomes more expensive than the one it replaced. This is unsustainable and we're going to have to fix it. Labour's starting point must be to reduce the debt burden on students and ensure graduate repayments are related more closely to ability to pay. There are also ways we can create new funding for our universities. Reforms to boost private sector investment in research and development, taking action to encourage investors to value long-term returns, and developing industrial strategies that can build investor confidence must be are key to our agenda. We can also boost both university income and economic growth by taking international students out of net migration targets.
Energising FE and HE will take Britain away from becoming a low-wage, low-productivity and low-skills economy and will ensure we get the sustainable recovery we need for all.
Paul Blomfield is the Labour MP for Sheffield Central and Nic Dakin is the Labour MP for Scunthorpe
More from LabourList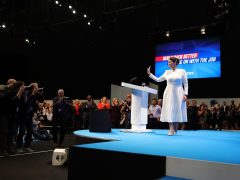 Comment
MPs have returned to parliament this week, and it is expected that they will soon be considering the…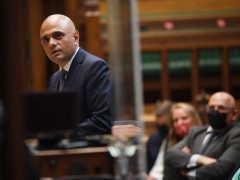 Daily email
Daily new Covid cases could reach 100,000, Sajid Javid has warned. The seven-day average is currently 38,000. "This…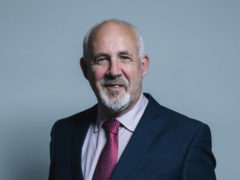 Comment
When you sit down and think about it, there is quite a difference between wealth on the one…