In a speech on equality tonight, Harriet Harman, deputy leader of the Labour party, will criticise the sexist nature of British politics.
The Evening Standard has reported that Harman will use the actions of both former Labour Prime Minister Gordon Brown (although she will not name him) and current PM David Cameron as examples of how women are often used as "window dressing" in Westminster.
She is expected to say that,  "even getting to the top is no guarantee of equality."  Harman, who has been a politician for over 30 years, will cite her own personal experiences as proof:
"Imagine my surprise when having won a hard-fought election to succeed John Prescott as deputy leader of the Labour Party, I discovered that I was not to succeed him as Deputy Prime Minister! If one of the men had won the deputy leadership would that have happened? Would they have put up with it? I doubt it.
And imagine the consternation in my office when we discovered that my involvement in the London G20 summit was inclusion at the no10 dinner for the G20 leader's wives. We must remember Caroline Flint's denunciation of women being used as 'window dressing'."
Some will no doubt view Harman's comments in part as a marker that she expects to be Deputy PM should Labour win next year – something which is uncertain, as reports have circulated before that Miliband would not be keen to have such a role.
She will also say that in the past male MPs have told her that to survive in politics she should either be being "clubbable" in the bars or be quiet. When she refused to she said the response was "often nasty". She will note the different ways women and men are treated in relation to expected gender roles by explaining: "An MP father who attends his child's school open evening is admired. But a woman MP best  not mention it for fear of being identified as insufficiently committed to  her work."
Harman is also expected to also call out Cameron, by pointing out that in reponse to criticisms that there weren't enough women in his cabinet, he creates a "deliberate misrepresentation" by having "the few Tory women MPs clustered around the Prime Minister so that they can be picked up by the TV cameras while the rest of the government benches are nearly exclusively men."
She will also, importantly, say that parliament does not just have too few women MPs but also black (not to mention black female MPs, surely) and working class MPs. However, while clearly outlining out the unfair playing-field, Harman will offer a word of inspiration: "Minority MPs — whether women, black or disabled — however difficult we find it, we can't afford to be victims, we have to be pioneers."
Harman has already gotten some criticism for this speech that she's expected to give tonight (not least from Damian McBride). But she has a great deal (30 years worth) of a first-hand experience of what it's like to be a woman in politics, not to mention the fact that she's backed-up by recent revelations of sexism in Westminster – it would be a mistake to entirely dismiss what she has to say…
More from LabourList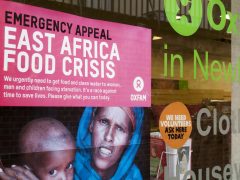 Comment
Someone in East Africa dies of hunger every 48 seconds. This is the result of the imperfect storm…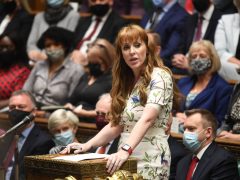 News
Angela Rayner has accused Boris Johnson of "watering down the rules to save his own skin" after the…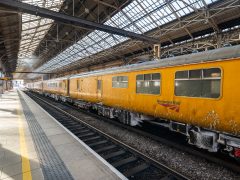 Comment
Network Rail, the company that owns and maintains Britain's railway infrastructure, has recently announced plans to cut over…