The commonly held view is that a Labour candidate will almost certainly be the next Mayor of London. The capital has steadily shifted towards the left as Labour control ever more councils, and in some areas the Greens are now the second largest vote-bloc, not Conservatives. Recent polling put Labour 13 points ahead in London and that lead is very steady.
But I think there is a scenario in which a Tory candidate succeeds Boris and becomes the next Mayor of London. Londoners are more likely to vote for a Mayor based on personality, charisma, competence and bold ideas than party affiliation, a truism Ken Livingstone grasped in 2000 but forgot by 2012.
Imagine that a liberal, centrist, ambitious Tory – largely untainted by associations to Cameron – comes forward as a candidate. Someone who has spoken more about the environment than going harder on the cuts. A candidate that could easily sit within the Labour party. Even highly liberal New York voted for centrist billionaire Bloomberg (a former Republican) three times before going for Bill De Blasio.
I imagine that person to be Richmond MP Zac Goldsmith. He is ambitious and well-connected, but has no future in a Tory government. He is more comfortable building cross-party alliances on issues than standing up dutifully during PMQs with praise for the PM.
Boris Johnson's calculations are also relevant here. The current Mayor can see the electoral math and knows Cameron only has a slim chance of a majority next year. To be leader of the party Boris needs to go for a relatively safe seat, ideally in London so he can pretend to do both jobs, and position himself for the aftermath of the General Election. Richmond is ideal.
Imagine this: Zac Goldsmith declares early next year that he won't contest his seat in 2015 and will make way for Boris as candidate instead. In return, Boris endorses Goldsmith's campaign to be Mayor of London. The switch could be done with minimum of fuss and without messy unintended consequences. Boris can more easily retain both jobs for another year and it allows Goldsmith to focus on the bigger prize while the Tory party is at war with itself.
Zac Goldsmith's pitch as Mayor of London would be simple: "I'm a centrist, liberal Tory who is comfortable with London's multicultural identity and would rather talk about the environment and strengthening democracy than cuts to spending, immigration and benefits. Elect me and you'll also have a counter-weight to a Labour government and someone who will focus on making London a friendlier place to live". He is photogenic and would be frighteningly seductive. And this isn't an unlikely scenario given the people involved.
This plot also highlights another problem: a largely unopposed Zac Goldsmith would have free reign define himself and get acres of publicity while the Labour candidates spend six months after May 2014 battling amongst themselves.
This brings me to Labour's candidates themselves.
I see only two serious contenders for the job: Sadiq Khan and Diane Abbott. Some of you may be surprised at the inclusion of the latter, but think about this: Diane is a good, populist speaker; she did surprisingly well during Labour leadership debates; she could easily attract the left of the party (most of whom are based in London) yearning for a more radical candidate; and she would fire up London's ethnic minority communities. Plus she has name recognition.
But its obvious that despite public polling, Sadiq Khan is the clear front-runner within Labour. He delivered an against-the-odds win for Ed Miliband, strengthened London Labour and delivered the strongest local election results in over a decade, and has been very effective at hammering Chris Grayling as shadow justice secretary. Tessa Jowell (clearly the favourite at the Evening Standard) and David Lammy don't stand a chance against these two popular and populist candidates with outsized personalities.
But the point about the Zac Goldsmith scenario is that everything is still up in the air. A series of missteps, including a long drawn-out contest or candidates just appealing to the core base (like Ken Livingstone did) could deliver a Tory victory again.
More from LabourList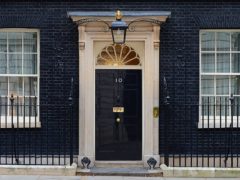 News
Labour MP Barry Gardiner has written to the Metropolitan Police commissioner urging her to investigate reports that Christmas…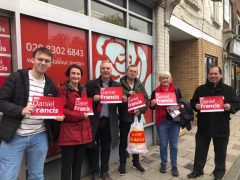 Daily email
The Old Bexley and Sidcup by-election result is in: the Tories held the seat. This should not be a surprise to…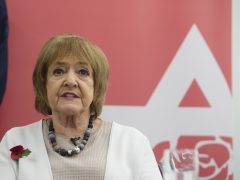 News
Below is a rolling list of Labour MPs who have announced that they will not be seeking reselection…