Science and engineering need to be at the heart of the drive towards a more balanced economy, and they are central to the development of realistic and effective public policy. Scientists for Labour exists to promote science, technology, engineering and medicine (STEM) issues within the Labour Party. This includes not only ensuring that our country's research becomes more competitive, but also that we have competition in other areas of public policy where an understanding of STEM issues is vital. With this in mind, and as Labour builds its manifesto for the 2015 election, one of the areas we are focussing on is education.
Our belief is that science is part of the core knowledge and skills that each of us should have no matter how we choose to live. Science allows us to see the true beauty of the world; it enhances our lives. And it is not opposed to art. On the contrary, science is a creative, collaborative process and should been as complimentary to the arts.  We, as a society, belief everybody is able to enjoy listening to music, even if they are not musicians – the same can be said for science. Students, therefore, should not be pigeonholed as either artists or scientists.
We are letting our children down by failing to inspire them at a young age – this problem is particularly acute when it comes to young women. We're missing a key trick here because at a basic level, STEM skills are key to accessing a range of rewarding careers with higher earning potential in and outside science.
Furthermore, in an increasingly complex and interconnected world, we need a general population with a higher understanding of science. Otherwise, the democratic deficit will continue to expand. Science and technology are at the heart of the challenges future governments will face and we need a general public that can engage with these questions and hold our politicians (and scientists!) to account.
To address these problems, we propose placing a 'Science Champion' within every school (especially primary schools). This would be a teacher with protected space in the timetable for the role. Their job would be to inspire and engage our children with science. Resources, supplied by various governmental and non-governmental organisations, exist for this already but the coordination is lacking.
The Science Champion would reach out to access the resources and pull them into our schools. And their role would go beyond putting on demonstrations and exciting assemblies; Science Champions would provide all our teachers with resources and advice on how to improve science teaching in the classroom. The Science Champion can add value to all levels of education with schools. For example in PE: there is a lot of physics in taking a free kick.
We are also campaigning for a future Labour Government to reinstate practical science to the A-Level assessment after the Coalition's downgraded these skills. Once again, we see that STEM skills are not simply about processing astronomical data, but contain virtues such as teamwork, planning, analysis, and critical thinking, which are applicable far beyond a career in the laboratory.
If you would like to learn more about scientists for Labour, please visit our website at SfL.org.uk. Our working policy document can be seen here.
More from LabourList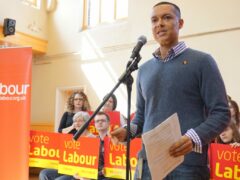 Comment
This year, flooding and wildfires have devastated huge portions of the globe. India has been hit by drought.…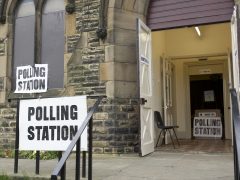 News
UK adults support bold policy ideas going to Labour conference, including a switch to proportional representation for Westminster…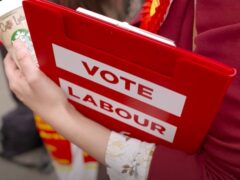 Comment
Labour is set to debate proportional representation (PR) at its annual conference after 153 Constituency Labour Parties (CLPs)…