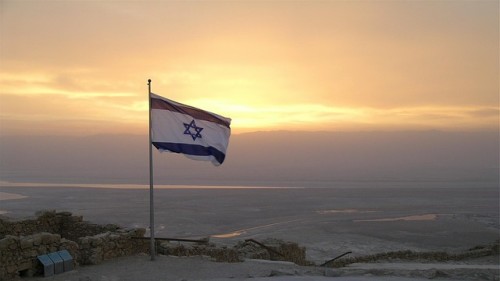 Only 15% of Britons think Israeli air-strikes on Gaza are justified, according to polling by YouGov yesterday. In one sense this is surprising given that most of the British press has traditionally been stridently pro-Israeli. But it also says something about shifting attitudes towards Israel as pictures of dead Palestinian children start to dominate the news.
Internationally, Israel is becoming a pariah state, backed stridently only by the United States. Two years ago, a global survey by the BBC found that Israel was among the most negatively-rated countries in the world, sitting alongside Iran, Pakistan and North Korea. Attitudes towards Israel were on a downward trajectory, with around 68% of Britons viewing the country negatively and only 16% positively. Germans and Spanish rated it even more negatively, while Australians and South Koreans weren't far behind.
These negative sentiments aren't (primarily) driven by anti-semitism or Muslims, they are driven by Israel's own actions in the Middle East. People can see what its doing and they don't like it.
In all the commentary that has predictably erupted since the bombardment of Gaza, little has been said about how badly Israel is handling all this. Again.
Until recently Hamas was struggling – financially and politically. It had lost support from traditional allies such as Syria, Egypt and Iran. But by goading Israel into an invasion again, it has ensured its own survival.
Since the last time Israel invaded Gaza to wipe out Hamas, the militant group has become even more powerful and has even better rockets. The last time it hit Tel Aviv, Gazans celebrated. One enterprising perfume maker even named a special scent after Hamas's rocket: M75.
With Hamas rockets now reaching Ben Gurion airport and flights to Tel Aviv suspended, Israel is having to simultaneously convince everyone that Hamas isn't much of a threat to its airports but a big threat everywhere else.
Plus, Palestinians are losing hope. Last week Benjamin Netanyahu gave up all pretense of working towards an independent Palestinian state in a much under-reported speech. Palestinians can see that illegal settlements (in the West Bank) keep getting built even during peace-time. They live in extreme poverty, unemployment and squalor, having to beg even for spare parts to get drinking water. Their dreams of a better life, let alone independence, are further away than ever.
For these reasons, it is in Hamas's interests to provoke Israel into invading Gaza. Every time Israel attacks, it spends more money, further polarises domestic opinion and kills Palestinian children. Each invasion weakens the country's international standing and makes it more of a pariah.
Its doubtful that even American public opinion will carry on staying positive. Social media has exposed American eyes to pictures and stories that previously their own media networks were unwilling to show. In fact, it's likely that American cable TV will follow the lead from social media as it has done on many other occasions. If Israel loses the support of Americans, and as a result the political establishment, it really would face an existential crisis.
The Israeli Defence Force keeps asking: "What would you do [if rockets rained on your country]?" Its a very succinct and emotive question but also leads Israelis to miss the bigger picture. Israel has once again fallen for the trap Hamas laid for them.
Value our free and unique service?
LabourList has more readers than ever before - but we need your support. Our dedicated coverage of Labour's policies and personalities, internal debates, selections and elections relies on donations from our readers.
If you can support LabourList's unique and free service then please click here.