Recent headlines that childcare will be a key battle ground in the General Election will come as no surprise to those of us who have been knocking on doors and speaking with mums and dads in our communities. Time after time, when I'm listening to families on the doorstep, the cost of childcare comes up as a reason for why they are struggling to afford to work.
As the summer holidays start, this is particularly true. Research from the Family and Childcare Trust last week showed that 1 million working days are lost to the economy because of the cost and lack of availability of holiday childcare for families.
Labour's commitment to increase the free childcare offer for 3 and 4 year olds to 25 hours for parents in work will be a massive help, particularly for those struggling with the cost of living crisis. As will the wrap around care guarantee for primary school children that a Labour Government will bring.
But it's not just the cost of childcare that needs to be tackled. We should not only want it to be accessible, we should also expect it to be high quality. The first 5 years of a child's life are crucial and having access to a good quality learning and play environment can help to ensure children are 'school ready'.
I recently visited a nursery in Openshaw, Manchester and talked to the staff, predominantly young women, about why they chose to work in childcare. Their commitment and passion to caring for and educating the toddlers they looked after clearly shone through.   However, the long hours for low pay meant that none of them believed they would be working in childcare for more than a few years. This waste of talent and training is something only a Labour government will change – with plans to raise the minimum wage over the next Parliament and to support businesses that pay the living wage to their staff.
Supporting the aspirations of high quality staff who want to remain in the sector is vital if we are to deliver the childcare our children need and this country deserves.
It is by harnessing that commitment that Labour can own the childcare agenda through the 2015 election and stop the Tories from gaining in this area.  The Tories know they are vulnerable on this issue. But the voucher scheme they have cobbled together says more about their anxiety about losing crucial votes in key seats than it does about any genuine commitment to high quality childcare.
Ultimately, the Tories do not really want a comprehensive childcare policy but they realise that without one they will pay at the ballot box. That is why they have launched their fig-leaf scheme that they hope will cover their embarrassment.
Labour must press home its natural advantage on this issue.  The more we hear about Labour's childcare policy during this coming election the better I believe we will do.  We have the better message on coverage and quality and we also have by far the strongest track record in government.
Ed Miliband's commitment matches the aspirations of our parents and childcare professionals.  If we can talk about this issue enough we will gain the support we need for further strides. Universally funded childcare should remain on the agenda but we first have to win the election with these strong policies and get Labour back into power.
The more we can push childcare up the political agenda with these solid common sense policies then the more likely it is that we will succeed.
Rosa Battle is a Councillor in East Manchester and Executive Member for Culture and Leisure on Manchester City Council
More from LabourList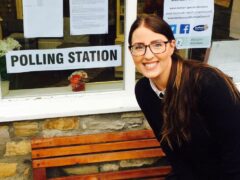 News
Laura Pidcock, the former Labour MP for North West Durham, has resigned today from the party's national executive…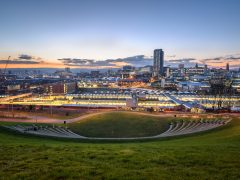 News
Labour has selected Oliver Coppard as its candidate for the South Yorkshire mayoral election taking place on May…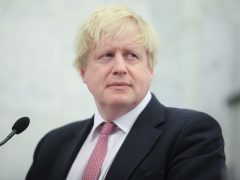 Video
Boris Johnson lied when he claimed that he had not intervened personally in the evacuation process in Afghanistan…