Former MP David Jamieson has received Labour's nomination to be West Midlands Police and Crime Commissioner (PCC),
The by-election, set to take place 21st August, comes after PCC Bob Jones sadly died at the age of 59 two weeks ago. Candidates were interviewed by Labour's National Executive Committee (NEC)  yesterday.
For some, Jamieson's appointment comes as a surprise – the Birmingham Mail  reported that it was thought that Birmingham city councillor and Bob Jones's deputy, Yvonne Mosquito, who is acting PCC, would secure the party's vote. She will, instead, run to be Jamieson's deputy. In response to the decision, she has said: "David Jamieson will make an excellent Police & Crime Commissioner. David is greatly experienced and will be a superb advocate for all the communities of the West Midlands. If elected I look forward to carrying on my previous role as Deputy Police & Crime Commissioner and deliver on Bob's legacy with David."
Jamieson, formerly an MP for Plymouth Devonport (1992-2005), served as a Government whip and junior transport minister. In 2010 he became a councillor in Solihull before losing his seat to UKIP in May.
In a statement released today, David Jamieson paid tribute to Bob Jones, and pledged to carry on his work.
"I am honoured to have been selected as Labour's candidate for Police & Crime Commissioner, my first vow is to carry on Bob's good work. Bob Jones was an extraordinary man, who achieved a great deal. I pledge to honour Bob's legacy by continuing his proud record of recruiting Police Officers despite the Government cuts.
Like Bob I will also oppose and stop the privatisation of any core Policing services. Policing is about cutting crime, not making a profit for shareholders." 
Jack Dromey MP, Shadow Policing Minister offered his support to the two, saying, "The West Midlands can count on a great leadership team in David and Yvonne to stand up for what local people want, neighbourhood policing and safety and security in their homes and streets."
More from LabourList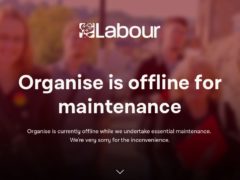 News
Labour has shut down campaign tools after an ex-Labour MP now belonging to "The Independent Group" accessed protected…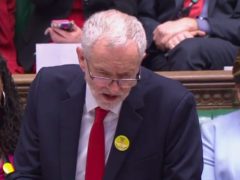 News
It was widely expected that PMQs would be particularly interesting today. There is high drama in Westminster, after…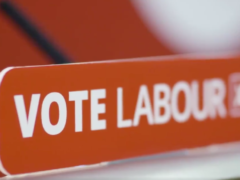 Comment
Below is the full text of the letter sent by Siddo Dwyer, chair of Enfield North Labour, to…