Today Ed Miliband is unveiling the Local Government Innovation Taskforce in Stevenage. It doesn't sound like an exciting document, but it's actually a crucial part of the policy process. It's often been argued that this agenda doesn't have the full support of the party and the Shadow Cabinet, but today many of the party's current biggest hitters have come out in favour of the report. 8 members of the Shadow Cabinet – covering the range of areas upon which this report and its recommendations touches – have given it their backing. Here's what they've said:
Hilary Benn, Shadow Secretary of State for Communities and Local Government: "We know that the way we do things has to change but this is also a great opportunity for communities to take control. With less funding around, we need to bring together the money we have to provide services that are decided locally to meet local need. And we will not address the crisis of confidence in politics until we pass down power across England. That is why Labour is offering a New Deal for England, devolving funding and responsibility to communities, and the Local Government Innovation Taskforce sets out how we will do this."
Andy Burnham, Shadow Health Secretary: "I thank Sir Richard Leese and the Taskforce members for this important report, which maps out a new future for both local government and the NHS. It endorses the need for the full integration of health and social care so that we can move towards highly personalised services.  It will allow us to rethink the way we care for older and vulnerable people without the need for another reorganisation. The only way forward is for local government and the NHS to break down the silos that form the obstacles to integration and better health and care.  This report sets out how that can be done and is an important contribution to Labour's policy development."
Yvette Cooper, Shadow Home Secretary: "As the Independent Police Commission chaired by Lord Stevens made clear, neighbourhood policing is under threat from this Government. It is vital that police are embedded in local communities and accountable to local people. It is very welcome that this is core to the findings of the Local Government Innovation Taskforce. Their report, which sets out a series of recommendations for more integrated local services which are responsive to the needs of communities, makes a powerful case for change."
Tristram Hunt, Shadow Education Secretary: "This is an important, thoughtful and much needed report. After four years of fragmentation, building a truly collaborative education system which raises standards and meets the demand for skills will be an enormous challenge. It will certainly require innovative solutions, so I will look carefully at the Taskforce's recommendations".
Sadiq Khan, Shadow Justice Secretary: "I welcome the findings of the Local Innovation Taskforce. In particular, we will look very seriously at the recommendations on tackling crime amongst young adults, who continue to re-offend at unacceptably high levels. We know that local partnerships between councils, police, probation, health and education are crucial in identifying and turning around the lives of young offenders. They have led to sharp falls in youth crime and the number of young people behind bars over the last ten years. There is an overwhelming public policy case for applying these lessons to young adults."
Chris Leslie, Shadow Chief Secretary to the Treasury: "Tough choices have to be made and the next Labour government will have to govern in a different way to those which have gone before. That means freeing local communities to prioritise public spending and achieve service reform over the next Parliament to attain much-needed savings. A Labour Treasury will aim to deliver multi-year funding settlement in its first spending review, placing long-termism at the heart of the government's public spending plans and giving places the flexibility to redesign services around the needs of local people."
Rachel Reeves, Shadow Secretary of State for Work and Pensions: "Even under this Tory-led government, Labour councils have been leading the way in the fight against youth and long term unemployment. A Labour government will learn from and work with innovative local authorities to meet the challenge of expanding opportunities and building a fairer country even when there is less money around. This exciting report shows how by involving and empowering local communities we can build that One Nation economy from the bottom up. Its proposals for integrating support for young people in training and help for the long term unemployed with local economic and skills strategies make a valuable contribution to our thinking on how to tackle worklessness and improve prospects for the next generation."
Chuka Umunna, Shadow Secretary of State for Business, Innovation and Skills: "To grow the high-skilled, better-paid jobs we need, and support business growth in all parts of the country, Labour is clear that we will radically decentralise power away from Whitehall and Westminster. In this context, the Local Government Innovation Taskforce and its recommendations are hugely significant, pointing towards an enhanced and dynamic role for local authorities and communities."
More from LabourList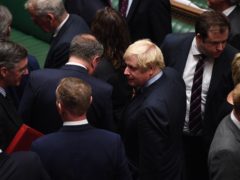 News
Special pathways outside of the normal procurement process were set up at the height of the pandemic to…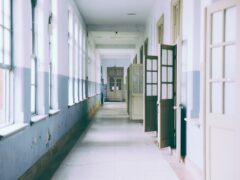 News
Kate Green has demanded that the government "urgently get a grip" as new analysis has revealed that students…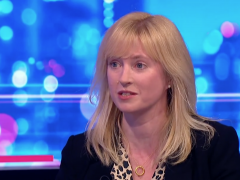 News
Labour MP Rosie Duffield has said the party needs to be "seen to be taking action – not…