Ed Miliband is pushing for a meeting to be arranged between him and President Obama at the White House, according to the BBC's Nick Robinson.
If the meeting comes to fruition, it would have to be fairly soon – neither party would want to take time out during the short campaigns of the Autumn elections (the Scottish referendum in the UK, and the mid-terms in the US) – and it is understood that after that would be considered too close to next year's general election.
It is hoped that David Axelrod's involvement in Labour's election strategy will mean arrangements can move along swiftly – Axelrod was a Senior Advisor to Obama during the President's first term, as well helping run both his election victories.
The Axelrod link between Labour leader and and Democratic President could be pivotal to building a relationship here, in what is a big opportunity for Miliband – Tony Blair's Chief of Staff Jonathan Powell once famously described meeting an American president as "the nearest the leader of the opposition gets to a job interview for prime minister". A successful meeting will mean an opposition leader getting a rare chance to look statesmanlike on the international stage, and could overcome voter concerns that they can't imagine what they would look like in power. Powell arranged the meeting between Blair and Clinton before the 1997 election, which was widely considered a success.
The worry for Miliband is that the meeting will hinge largely on foreign policy – an area that is considered a bone of contention between the two, since Miliband's stance on intervention in the Syrian civil war last year. Labour's opposition to military action helped defeat a Commons bill on the subject, and many believe that vote led to Obama changing his approach. In the end, there was no military strike.
However, with Axelrod and Arnie Graf, with their commitment to community organising and focus on "improving the experience of everyday people" (over here articulated as "the Cost of Living Crisis"), we can surely be hopeful that the two have enough common cause to get on well.
More from LabourList
Daily email
This week, the UK will participate in the 2019 European elections – something that neither the Conservatives nor…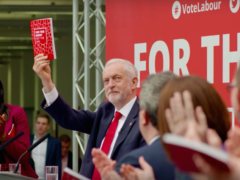 Comment
The sight of Ann Widecombe, a long-serving reactionary with a track record of anti-worker rhetoric, receiving standing ovations…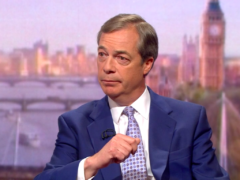 Comment
The fault lines in our economy and in our politics have been well and truly exposed by Brexit,…