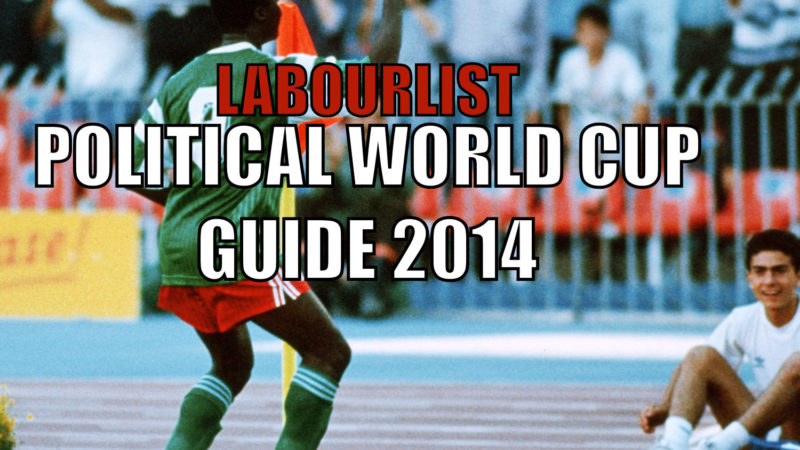 The Second Round seemed to finish all too quickly, although England's exit at the Group Stage seems like a distant past. To the Quarter-Finals, and fast approaching the stages that England never reach anyway. But how are our not-so-newly adopted democratic left teams doing?
Well, straight to the good news: we're winning!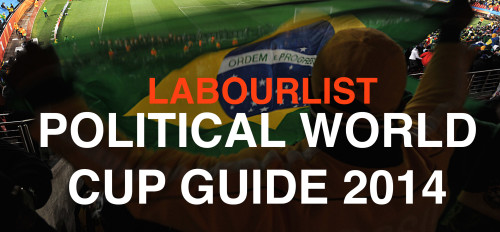 Of the eight teams remaining, five are democratic left, and this is the first round of games where there is at least one democratic left team competing in each fixture. The other three teams are democratic right, meaning my brave prediction that all of the non-democratic teams would be knocked out turned out to be true.
In the last round, we lost three democratic left countries (USA, Chile and Uruguay) and one authoritarian left country (Algeria). The democratic right, meanwhile, lost Mexico, Switzerland and Greece and the authoritarian right lost their last hope, Nigeria.
While the favourites from the beginning, Brazil and Argentina, remain in the tournament and are democratic left, the momentum seems to be with right wingers: so far, the teams with conservative government have supplied the most convincing liquid football.
Democratic left's best chances, we are told, still lie with hosts Brazil. However, after several underwhelming performances, it's not hard to see how in-form right-wingers Colombia could cause an upset, especially as Brazil's star player Neymar is not expected to be fully fit.
Lefties Argentina remain second favourites, although they seem completely reliant on Leo Messi, and took until the last minute of extra time to break the deadlock against boring right wing bankers Switzerland. They come up against fellow democratic lefties and everyone's "dark horses" tip, Belgium, who could feasibly emerge winners here (although they have yet to play a major side).
While France having been playing well, it took two late goals against Nigeria to progress to this round. Democratic right Germany had to wait until extra time to beat Algeria in the last, but have been otherwise expressing the ruthless efficiency everyone expects from them. If Germany beat France, and Colombia defeat Brazil, the two will play each other in the semis – meaning a guaranteed right winger in the final.
The Netherlands (not Holland, as I have recently learned), were another very impressive Group Stage side who had to settle until late in the game to beat a team (Mexico) they were expected to overcome easily. They take on democratic left giant-killers Costa Rica, who, despite emerging from a group with England, Italy and Uruguay, have yet to play a team who are any good.
So, not to doom-monger, but while the left are currently ahead by a decent margin, they seem to be underperforming, and I'm worried that the right will take the lead just when it gets to squeaky-bum time. This is not intended to be an analogy of British politics.
Anyway, the fixtures are:
Democratic left France v democratic right Germany
Democratic left Brazil v democratic right Colombia
Democratic left Argentina v democratic left Belgium
Democratic right Netherlands v democratic left Costa Rica
More from LabourList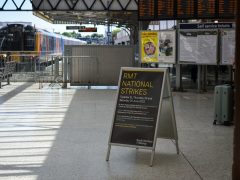 News
Labour metro mayors have argued that the cost-of-living crisis is "forcing" people into industrial disputes and that striking…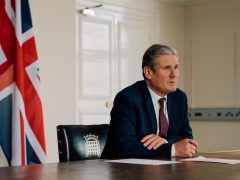 Comment
Below is the full text of the speech delivered by Labour leader Keir Starmer to the Centre for…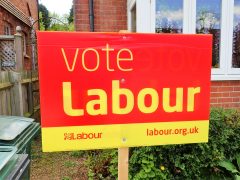 News
The process to select the next Labour parliamentary candidate for Exeter is underway. The constituency has been represented…