With Labour Councils controlling the eight largest city economies outside of London, and nearly all of the other large towns and cities in England, any policy announcements calling for greater powers and funding to be devolved from central Government are likely to be of particular interest to the Party. In the past month, there have been no fewer than four major interventions in the debate around cities policy, with Ed Miliband, George Osborne, Nick Clegg and the Communities and Local Government Select Committee each advocating an alternative approach to reinvigorating the economic performance of our cities outside of London and the South East.
Labour city leaders up and down the country have been calling for more powers to support their local economies and, at first glance, this consensus of ambition across the political spectrum should be greatly appealing. But much more clarity will be needed, as bold proposals around devolution have a habit of not quite living up to their early rhetoric. It won't be until we see these promises translated into their respective party manifestos that we will truly be able to judge just how serious they are about empowering cities to tackle their own challenges, and grow their economies.
Despite peaks and troughs of political commitments, both current and previous Governments have, over many years, struggled to match their promises with delivery on devolution. The last Labour Government, for example, showed strong intent to give away power at both national and regional levels. But ultimately this never translated into very much for English cities – the level at which policy challenges can most effectively be met. Similarly, the proposal Lord Heseltine's 'No Stone Unturned' report put forward to the current Government, for £49 billion of no-strings-attached funding for Local Enterprise Partnerships (LEPs) to use as they saw fit over the next five years to boost local growth, ultimately became £10 billion of highly conditional local growth deal funding over the same period.
So long as local government has to bid for money, devolution will remain an instantly reversible offering, and with so many strings attached to the money that is given, it will be difficult to call it true devolution.
Cities have risen quickly up the political agenda in this Parliament. But to try to ensure that warm words translate into action, Centre for Cities has been working together with voices from all levels of politics, academia and industry, to ensure that they remain firmly on the political landscape ahead of the party conferences. The Think Cities campaign has gained real momentum over the past six months through building a conversation, and today we are handing over the platform to six of the UK's cities – Birmingham, Glasgow, Leeds, Bristol, Newcastle, and Brighton – so they can form consensus at a ground level and advocate for their own specific needs and challenges in advance of the 2015 Election.
These cities are home to over six million Britons, and hold enormous capacity to drive greater economic growth at a local and national level. While this in itself should offer enough motivation for any Government to act, there is an electoral imperative as well – with nearly two-thirds of key marginal seats in city-regions, it is clear that UK cities will be the urban battlegrounds in May next year. Exclusive polling conducted by ComRes for Centre for Cities found that almost three-quarters (73%) of people in marginal seats would support greater powers for local government in their area, and only a third (33 %) of people believe their local government currently has sufficient tools and powers to improve their local economy. In this landscape, no political party can afford to disregard the momentum building for change
Andrew Carter is Head of Research at Centre for Cities. Ahead of the general election, centre for cities is asking all parties to think cities. To read, listen, and watch contributions from of the of the UK's leading city thinkers, politicians and practitioners visit www.thinkcities.org.uk
More from LabourList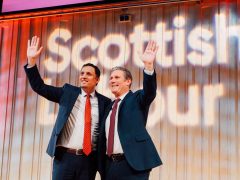 Daily email
Rutherglen: Will Labour win – and would it really signal Scottish revival? Starmer is hitting the campaign trail…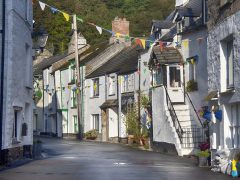 Comment
Labour has promised a 'Take Back Control Bill' in the first King's Speech. Aimed at England, it must…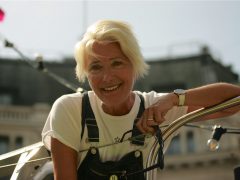 News
Almost 100 climate activists, experts and campaigners from around the world have written to Labour leader Keir Starmer,…