As the Scottish Independence referendum debate reaches its final weeks (with the final televised debate between Salmond and Darling taking place tomorrow night) Ed Balls has used an interview with the Observer to hammer home one of the key arguments against independence – the currency question.
Salmond's inability to answer the key question of what currency Scotland would use was pivotal to Alistair Darling's victory in the first TV debate. The SNP leader's dogmatic repetition that Scotland would keep the pound (despite being told repeatedly that the rest of the UK wouldn't allow it) was what caused his downfall. Balls today repeats his key argument – that entering into a currency union with an independent Scotland would be a bad idea, and he'd oppose it:
"For Scotland to join an arrangement like that would be hugely disadvantageous compared with the status quo today."
 "Given the size of the UK relative to Scotland, given that Scotland would be leaving the UK, the size of the Scottish financial sector and given the risk, therefore, to UK taxpayers, a sterling currency area would be off the table. Attempting to use sterling as the currency of an independent nation without any say over the actual operation of that currency and Bank of England policy would put the Scottish economy in an impossible position, and it would accelerate what would happen anyway – the movement of financial services out of Scotland.
"There is no way you could have banks or insurance companies operating in Scotland when you don't have a lender of last resort, as monetary policy maker, to back the financial sector if you got into trouble. Scotland could attempt to go it alone with its own currency. That would be very expensive, very risky, and people would pay a big price in terms of higher interest rates for mortgages and loss of trade, because it would make the business environment very unstable and difficult."
And because of that, Balls – no fan of the Euro as a currency – says that an independent Scotland may be forced to join the Euro as the "least bad option":
"I fear that an independent Scotland would end up finding that joining the euro would be the least worst of all the bad options. It's not what I would choose for Scotland. And I am not surprised at all that Alex Salmond doesn't want to admit it now, but joining the euro would likely be his only realistic plan B."
Salmond will have a chance to respond – and will need to respond – tomorrow night. His debate with Darling is live on the BBC, and he's running out of time, and arguments…
More from LabourList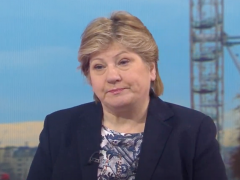 Video
Trevor Phillips on Sunday Emily Thornberry, Labour's Shadow Attorney General, has argued that the UK and wider West…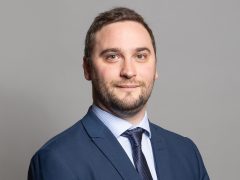 Comment
According to the biblical parable of the Prodigal Son, there is more rejoicing in heaven for one sinner…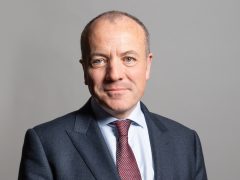 Comment
Cervical cancer is one of the most preventable forms of the disease, with the human papillomavirus (HPV) vaccination…