Ed Miliband has pushed for David Cameron to take a firmer line on the Gaza conflict in order to be a part of international pressure that can force a lasting ceasefire. While Miliband welcomes Cameron's denunciation of Hamas as a "terrorist organisation", he says the Prime Minister was "wrong not to have opposed Israel's incursion into Gaza" and condemns his "silence" on the deaths of Palestinian civilians.
The Labour leader says he would like to see a unified European position, in order to apply coordinated pressure on both Hamas and the Israeli Government to bring an end to the violence.
Miliband's full statement is here:
"With the breakdown of Friday's ceasefire and the prospects of peace seemingly distant, it is now more important than ever that the international community acts to get the two sides to agree to a renewed ceasefire, and thereafter to reestablish meaningful negotiations to achieve a two-state solution.
"David Cameron should be playing a leading role in these efforts to secure peace. He is right to say that Hamas is an appalling, terrorist organisation. Its wholly unjustified rocket attacks on Israeli citizens, as well as the building of tunnels for terrorist purposes, show the organisation's murderous intent and practice towards Israel and its citizens.
"But the Prime Minister is wrong not to have opposed Israel's incursion into Gaza. And his silence on the killing of hundreds of innocent Palestinian civilians caused by Israel's military action will be inexplicable to people across Britain and internationally.
"I am a supporter of Israel and I believe in Israel's right to self-defence. But its military actions in the past two weeks have been
wrong and unjustifiable. The escalation of violence engulfing Gaza has led, and is leading, to suffering and destruction on an appalling scale, and is losing Israel friends in the international community day by day.
"Israel's present military action will increase the future threats to its security rather than countering them. Israelis rightly and justifiably want that security, yet their government's present actions instead risk simply a growing a new generation bent on revenge.
"Sustainable security for Israel cannot be achieved simply by permanent blockade, aeriel bombardment and periodic ground incursion. Instead, it requires acknowledging the legitimate claims of Palestinians to statehood, and sustained efforts to secure a viable Palestine alongside a secure Israel.
"As for the British government, its job now is to develop a collective response not a differentiated one and to speak with one voice. We need the clear and unequivocal message that has not so far been provided to be sent from Britain to both sides in this conflict. David Cameron and the Cabinet must put Britain in a leading role in pressuring both sides now to end the violence.
"First, the government as a whole should condemn the escalating violence now being perpetrated by both sides in this conflict, not just by Hamas.
"Second, it should be actively engaging with other EU leaders to achieve a united European position, and applying coordinated pressure on both Israel and Hamas to commit to an enduring ceasefire.
"Third, it should be working to ensure Europe engages actively with John Kerry and the Arab League to reestablish a meaningful peace process once an an enduring ceasefire is achieved."
More from LabourList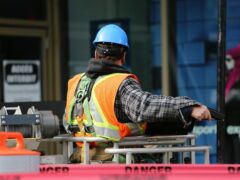 Comment
"If you try to underpay you just get annihilated in the comments. You have to delete the post"…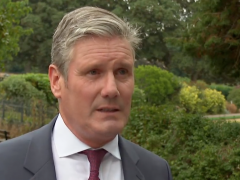 Video
Keir Starmer has said people he has spoken to are "very, very pleased" with Labour's proposal to freeze…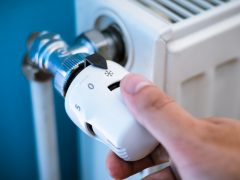 Comment
Labour has today unveiled a plan to respond to the cost-of-living crisis and protect consumers from sky-rocketing energy…