I've written a piece for the London Evening Standard today on the London Mayoral race post-Boris, including an analysis of the current runners and riders for the seat. The list of potential candidates is pretty established now – Tessa Jowell, David Lammy, Andrew Adonis, Sadiq Khan, Diane Abbott, Christian Wolmar and Doreen Lawrence.
Recently Margaret Hodge's name has entered the frame, but the one new name that I came across whilst writing the Standard piece was Jon Cruddas. A senior trade union source argued he was "a serious big-hitter with a big vision", which is true. I'm far from convinced that Cruddas would go for London Mayor – but if he did he'd be a credible candidate.
Regardless of who the candidates are though, it's clear that the role of London Mayor will need to be reimagined if Labour are to win. There is no Boris – or Ken – amongst Labour's ranks. Labour's candidates are largely – for better or worse – conventional politicians. Perhaps, as I argue in the Standard, a new mayor could focus on "a little less grandstanding and sloganeering, a little more consensus-building, planning and getting things done".
Yet what I expect most Labour members will be keen on is a sustained focus, not on the London Mayoral race, but on next year's general election:
"one mistake the candidates must all avoid is to be seen putting themselves first. Politics is often a choice between duty and ambition. By abandoning London to pursue the Tory leadership, Boris is choosing the latter. By announcing their candidacy before May 2015, Labour hopefuls could spend months grandstanding, peeling away from party policy and ingratiating themselves with the London establishment. Or they could spend the next year campaigning for the next election that matters."
Winning the London Mayoral race is incredibly important for the party. It's the single largest individual mandate in British politics, and provides leadership to our one global city. But what's far more important is winning the general election next year. Any candidate who distracts from or stands in the way of that will likely reap the whirlwind from party members come summer 2015.
Sensible candidates will bide their time, and work for a Labour victory before working for their own.
More from LabourList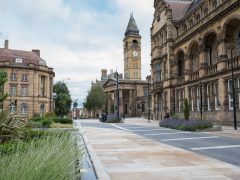 Comment
Labour won a historic by-election in Wakefield, our first such victory since winning Corby in 2012. This success…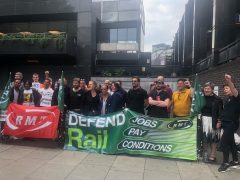 Comment
The general secretary of the RMT has, within the space of a week, become a television hero. It…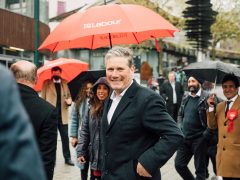 Daily email
"They know they are out of ideas and they are out of touch – and if they had…