Figures released earlier this month by the Office for National Statistics show the number of people unemployed falling by 132,000 to 2.08 million in the three months to the end of June.  At 6.4% this is the lowest since late 2008 and down from 6.5% in May.
These figures had the Work and Pensions Secretary, Iain Duncan Smith, rushing into TV studios to claim that the Tories' long-term economic plan was 'working' as people were no longer trapped in unemployment and welfare dependency:
"Through our welfare reforms, we are helping people to break that cycle and get back into work".
But let's strip away the rhetoric and look at what is really happening and we find people trapped in an economy that is based on low wages and a race to the bottom.
TUC's general secretary, Frances O'Grady responding to these figures cut straight to the chase and said that we have an economy that is "very good at creating low-paid jobs, but struggling to create the better-paid work we need for a fair and sustainable recovery".
The real story of these unemployment figures is the calamitous drop in wages and the masking of self-employment.
Self-employment accounts for almost half of the rise in employment over the last year with these workers paying themselves less than employees.  This misery of low pay falling far behind inflation has created a double whammy – a pay crisis and a crisis in the cost of living.
A recent report from the think tank the Institute of Public Policy research dubbed the UK "the self-employment capital of western Europe".   Two fifths of all new jobs since 2010 have been self- employment.  According to the Institute of Fiscal Studies, self-employed incomes have fallen by 14% compared with a 9% fall for those with a regular wage. While there is no reliable data on how many of these self-employed workers are in fact in bogus self-employment, working for so-called 'Umbrella companies', anecdotal evidence from the major trade unions shows this trend is growing.
Add to this, working people are basically scratching a living in a labour market predicated on fear of low wages, pay cuts and workers losing their jobs and the scourge of zero hours. We are witnessing insecurity at work that is taking us back years.
Zoe Adams and Simon Deakin recently published a pamphlet for the think tank Class on the need to re-regulate zero hours contracts.  They argue that although there is no clear legal or statistical definition of zero hours contracts, which makes it difficult to assess how many people are employed in this way, best estimates suggests that over a million workers are currently on these so-called 'contracts'. I use the term so-called because a contract suggests obligation on both sides. We know that with zero hours the obligation is all one sided and that is with the worker. Power rests solely with the employer.
The number of workers on zero hours has doubled since the start of the recession.  These workers may have 'employee status' but ,as Adams and Deakins argue, they will not normally be protected against unfair dismissal or even have the right to a written statement of terms and conditions of employment. They conclude that 'only a comprehensive reform strategy involving employment law, the tax-benefit system, the procurement regime that is used to promote fair working conditions will adequately address the problematic use of zero hours and the insecurity which is affecting millions of workers and their families'.
Added to this, membership of trade unions with trade union freedoms must be a pre-requisite in the battle to address job insecurity.  In a society that has become increasingly unequal only strong unions and meaningful collective wage bargaining could achieve a reduction of inequality.  Not only would this be fairer, it would also help the economy as it is wage stagnation is producing 'negative growth'.
Workers are being battered on many sides and their ability to take on employers has taken a further blow with the introduction by this government of fees for taking cases to an employment tribunal.
A recent survey carried out by the Citizens Advice Bureau (CAB) found that the number of claims being considered in the Employment Tribunal has 'plummeted'.
CAB is made up of a network of 319 independent members that provides free and impartial advice.  Over six weeks in June and July this year 72 advisers were asked to assess the strength of claims being put forward to an employment tribunal. The findings were dispiriting.
In an age of employment insecurity the vital life line provided by an employment tribunal has been cut off from employees who had been unfairly dismissed, had their wages withheld or were in dispute over holiday pay.
Yet again bosses and proponents of untrammelled neo-economic liberalism complain that employment tribunals along with health and safety legislation are merely red tape that should be abolished.
On publication of their report Gillian Guy, chief executive of Citizens Adviser said "Employers are getting away with unlawful sackings and withholding wages."
At the recent National Policy Forum (NPF) the Labour leadership committed itself to combatting the scourge of insecurity at work by stopping the abuse of zero hours contracts – if someone works regular hours they should get a fixed term contract.  Similarly a future Labour government would prevent the exploitative employment practice of working people being put on short hours contracts not out of choice but out of necessity.
A future Labour government would also reform the current tribunal system.  Not by returning to the past where justice had been denied because the time to take cases through tribunals was too slow but by ensuring that all workers have proper access to justice.
And on zero hours we believe that reforming the abuse of zero hours working, while welcome, does not go far enough.  We would still like to see them banned.  As Steve Turner, Assistant General Secretary of Unite, accurately summed up the problem;
"Zero-hours contracts are a zero-sum game for workers struggling to get by. The only winner is the employer."
Unite will continue to fight this trampling over workers' rights by a government that knows the cost of everything and the value of nothing.
Jennie Formby is the Political Director of Unite
More from LabourList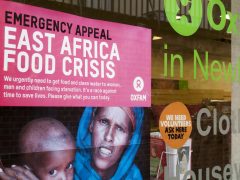 Comment
Someone in East Africa dies of hunger every 48 seconds. This is the result of the imperfect storm…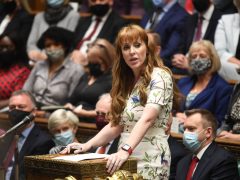 News
Angela Rayner has accused Boris Johnson of "watering down the rules to save his own skin" after the…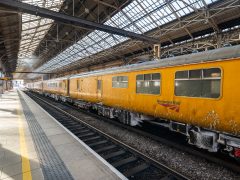 Comment
Network Rail, the company that owns and maintains Britain's railway infrastructure, has recently announced plans to cut over…