Over the last several months there have been a number of cases that highlight the way in which Black, Asian, and Minority Ethnic (BAME) people are consciously or subconsciously denied, blocked or bullied by mainstream institutions and bodies.
The Met Police again are under fire for discrimination; statistics show universities only have 85 black Professors, which represents less than 0.5% of all appointments; and Lenny Henry is leading a campaign against the BBC, who he says deny opportunities for BAME actors and managers. What's more, a recent report on the NHS senior management structures has highlighted that over the last ten years for recruitment has gone backwards when it comes to appointing BAME senior managers and non executive directors at board level – particularly in comparison to  when Frank Dobson was Secretary State for Health.
All these examples and many others lead to one conclusion: structural racism and social mobility are major issues in Britain. Too often we spend our time debating about immigration issues, which is often framed around migration of Eastern Europeans from the EU encouraged by the media. By doing this, we miss the real debate about the increasing wealth, income and power of exclusivity taking us back to the Victorian Britain where today working class, women, disabled, LGBTI and BME communities are further disfranchised and marginalised economically and socially.
Affirmative Action in the US, based on the civil right movements campaign for equality, has had mixed fortunes over the last 40 years. It has created the environment for black and minority talent to emerge – enabling Barack Obama to become President and helping to create an African American and Hispanic middle class. However, when it comes to health care, housing, employment, criminal justice and poverty, many African Americans are, in real terms, worse off than they were in the period of Jim Crow.
However in the UK we have a different context around citizenship, identity, and migration which is linked to the former Empire (and now the Commonwealth) that makes the case for Affirmative Action even more compelling for people of BAME  communities to access executive and non-executive top jobs.
The talent and experience is out there but we are not given the exposure and opportunity. The truth is, for the last 400 years we've had  affirmation action in place but it's based on power, patronage, privilege and the legacy of the British Empire. Our form of affirmative action goes by another name –  the Old Boys Network and it's typified by the current Cabinet.
All we want is an inclusive affirmation action for everyone which provides the same equality of opportunity, access and respect.  And it is important equally for the party through its selections of MPs, Peers or senior staff working for the party that equality of opportunity is transparent and available not only to women but also BME communities.
Organisations like Fawcett Society, Labour Women's Network, BAME Labour, Black Women's Network, Labour Black Network, Operation Black Vote, Stephen Lawrence Trust, Bernie Grant Trust, Windsor Fellowship, Amos Bursary, Power List Academy, the trade union movement and many others are trying to change the nature of the current status quo, but we also need a change in legislation.
Labour should amend the current Equality Act and the powers of the Equality and Human Rights Commission to introduce quotas, targets and penalties backed by mentoring and leadership programmes.
To develop a cross-cutting race equality strategy with a robust action plan, we also need to upgrade the Minister for Equality post to make it a senior Cabinet level position. The key priorities areas in the first of 12-18 months of a new government should be the NHS, BBC, Higher Education and the Police.
Sadly kind words, statements of intent, one-off BAME leadership courses and informal shadowing has become inadequate or too passive where a deficit model is assumed for all BAME talent compared to white peers. We need a strong regulatory framework, accountability and political commitment. The Labour Party has the opportunity to use the race equality action strategy to build on and incorporate some of the above suggestions to make One Nation a reality for all.
More from LabourList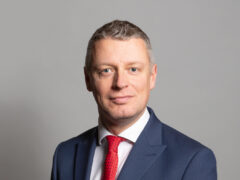 Comment
Labour is the party of housing. A decent, affordable home for all runs in our DNA. We know…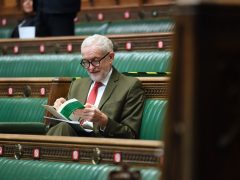 Daily email
The national executive committee yesterday voted to block Jeremy Corbyn from standing as a Labour candidate in the next general…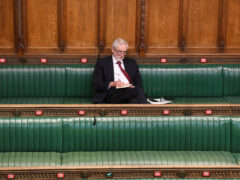 Comment
I sat next to Alan Johnson in the TV studio on election night in 2019 when he delivered…