In recess, some of my colleagues have made important speeches.  Some have marched for great causes. Some, and some others, have set up summer schools.
As I keep telling my constituents, it's hard work, politics. But I didn't set out to spend time in 20 local pubs just to unwind from the rigours of Westminster.  Nor to sample some of our best ales, produced in South Wirral. I wanted to spend time just listening and talking about politics.  No clipboard, no hard sell, no lines to take.
Just talking, with nothing off the agenda. And with the side-benefit of promoting some businesses in my patch, too. We delivered a few hundred invitations in the days before each session, and then I just turned up, with not much more than an A4 sign with my name on it, and a handful of leaflets with my contact details.
Having won Wirral South against the odds in 2010, I'm used to spending lots and lots of time on my constituent's doorsteps. But whilst that's an indispensable way to understand my constituents' views, it's not always convenient for them. Sometimes they're in the middle of something, or it's pouring down with rain, or they are looking after the kids. Likewise in my surgery. As every MP knows, the extra 10 minutes chatting to a constituent about politics at the end of their appointment ends up irritating the next person, and the person after that, as you end up with a queue longer than JK Rowling at a book signing.
Yet we do need time to talk. We need no-script politics, where we can listen informally, not expecting detailed policy propositions, but making sure we understand the significant challenges four years of Tory-led government has left our country with.
Across the 20 locals, the experience was different each time.  On one occasion, no one came, so I chatted to the bar staff about housing.  In the Acorn, a whole street (it felt like) came down to brief me on a local problem they'd been wrestling with.  But most places, people would wander in, say hello, pull up a chair, and get talking. The NHS came up a lot, likewise work, and unemployment. I heard heart-breaking stories of people caring for loved ones.  We talked manufacturing and immigration, pensions and parking. And I heard genius local tales about The Beatles, municipal gardening, youth work, football and more.
Some of my constituents asked me about Westminster, and the culture there. Acknowledging the perception of today's politicos as somewhat automaton, one of them asked if I ever feel constrained on what I can say.  Do I ever feel like the realities of political life stops me saying what I really feel?  I answered truthfully: yes I do.  Knowing that your words can be misunderstood or mangled, or even just repeated out of context, does make you cautious.  And worse, it risks alienating us from the people we represent.
And further, Westminster– absolutely dominated by residents of London more than any other place – does make the rest of Britain feel locked out of the ever-decreasing circles of power that govern us all.  If even I, university educated and having had a professional career, elected to Parliament, have felt at times ignored and undermined by the world of Westminster, what hope that my constituents should feel included and involved?
It's time we cracked Westminster open. People from Wirral – and frankly everywhere else – have just as much right to feel heard by our democracy as the wealthy and powerful. My pub conversations demonstrated to me that plenty of people are interested in talking politics.  But it's no use sitting in the bubble waiting for them to come to us.  We have to go to where people are. And listen, very hard, to what they have to say.
More from LabourList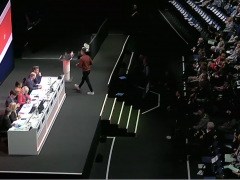 News
Labour passed a number of constitutional amendments, known as rule changes, at its party conference this year. We…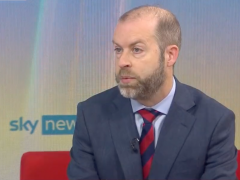 Video
Jonathan Reynolds has denounced the government's economic policy as "unsustainable, dangerous, reckless and a gamble with people's futures"…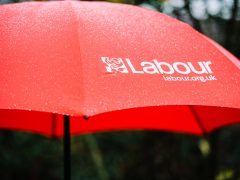 Daily email
YouGov published explosive findings last night. According to the pollster, Labour has a 33-point lead over the Conservatives – which…