It's a simple choice. Who do you believe on prisons?
The independent Chief Inspector of Prisons who recently warned that "the situation is extremely serious and I am very concerned".
Or the Conservative Justice Secretary who dismisses his own Inspector's concerns and says there is no crisis in our prisons.
Record numbers of deaths in custody last year and growing levels of violence between prisoners and against staff. Nothing much to worry about is the government line.
A spate of absconding by serious and violent criminals. A bit of a blip say ministers, ignoring the problem.
So, who do you believe about the state of our prisons?
One backed up by facts, stats and expertise. The other by spin.
It's no contest. The Chief Inspector has hit the nail on the head. Things are bad and they're getting worse. On just about every measure jails have slipped into crisis.
Ministers are wrong to be so casual. The government is in denial and showing an astonishing lack of leadership.
They are hoping to scramble through to the next election unscathed by disaster or meltdown. They are piling in higher and deeper more prisoners into already overcrowded jails and spending millions on emergency places from private prisons. Both are just sticking plasters over great open sores.
As Labour's Shadow Justice Secretary I'm filling their leadership gap. Today I'm convening a Summit to work out how to address the crisis in our prisons. Around the table will be those with direct experience of the big challenges – governors, charities, police, probation and local government.
I'm not going to bury my head in the sand like ministers. I want to hear from those at the coalface plain and simple how things really are and work with the experts on what can be done about it.
Some might question how much this really matters. A crisis behind the walls of our jails might seem out of sight, out of mind. But it does matter: poor prisons not only are more dangerous for all in them, they end up costing the taxpayer more and they make us all less safe.
Prison is a punishment for committing serious crimes, but we also expect offenders to be rehabilitated there too. After all, over 90% of those behind bars now will be free at some point in the near future. No one wants them returning to their criminal ways on release, blighting communities and creating needless victims of crime.
But in the current chaos in our prisons it's hard to see how much work is being done to stop re-offending. Do Ministers seriously think criminals are going to be reformed if they come out of jails where death and violence are commonplace, where inmates are being left in their cells festering for most of the day?
None of the problems which contribute to offenders being in prison in the first place will be tackled. None of their health and behavioural issues, or the lack of education and training will be solved staring at their cell walls.
The record of this Government has been of utter neglect in our prisons. They've paid them scant attention to prisons except when banning books – just one illustration of this Government's grotesquely skewed priorities. This is a government more interested in placating backbenchers with one eye on UKIP than keeping the public safe.
What's more the Tories have put all their eggs in one basket with their reckless and half-baked probation privatisation plans. But probation's job of rehabilitating is difficult enough at the best of times – made much more challenging by so little purposeful work being done with prisoners behind bars during the current crisis.
Another five years of the Tories would see prisons slide further into the mire. More overcrowding and violence, prisoners languishing in their cells doing little good with their time. No rehabilitation and nothing done to cut levels of re-offending. More criminals going on the run, roaming the streets. A return to the types of conditions written about by Charles Dickens. They don't deserve the opportunity to make the current mess even worse.
There is an alternative. But it needs political will to tackle the prisons crisis. It means rehabilitation being put firmly at the heart of jails. Staff need leadership and incentives to focus relentlessly on cutting repeat offending. It can be done through education, training and tackling underlying health problems. Those prisons doing well getting greater freedoms in return. These are all part of Labour's plans.
We'll put in place proper governance arrangements by establishing local prison boards. Probation, police, local councils, charities and the Health service all pooling efforts to reform criminals.
And we'll take a more tailored approach to punishing offenders. By employing the same local multi-agency working for 18-20 year olds that exists for young offenders we can cut crime and cut numbers in jail – a win win for the hard pressed taxpayer. Contrast that with Chris Grayling – no ideas on prisons and a probation privatisation lacking any evidence it'll work.
Labour has a positive offer going forward. One designed to cut re-offending, cut crime and cut the cost of the justice budget. We are seeking out answers to the problems we face. The Tories answer is to paper over the cracks. That'll do nothing to make our communities safer nor save the taxpayer money.
Sadiq Khan MP is the Shadow Justice Secretary
More from LabourList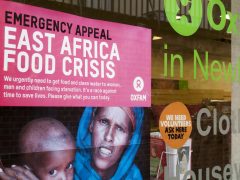 Comment
Someone in East Africa dies of hunger every 48 seconds. This is the result of the imperfect storm…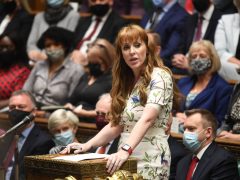 News
Angela Rayner has accused Boris Johnson of "watering down the rules to save his own skin" after the…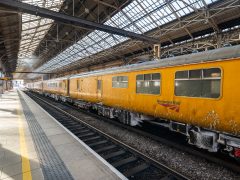 Comment
Network Rail, the company that owns and maintains Britain's railway infrastructure, has recently announced plans to cut over…