This morning David Cameron called for a rushed through, Westminster-based, top-down, politician-led approach to solving the questions around UK-wide devolution. I wasn't impressed. I said that:
This is an unprecedented chance to extend similar powers down from the centre to the whole of the UK. The Labour Party – in every corner of this land – has an important role to play in the renewal of our society and democracy that must take place. We must end top down Westminster control of England and enact the biggest ever decentralisation of power. Miliband has already committed to devolution, but his commitments thus far – laudable as they are – are insufficient for the time and the public mood he will now face. Democracy and transparency must be at the forefront. Giving communities and individuals more power over the decisions that affect them must be our cause.
But how?
A peoples convention for Britain – keeping promises, but also extending promise – can give all of our citizens a say, a stake and an opportunity to take the power from the elites and place it back into their hands.
Miliband has answered that call decisively this afternoon with his first big announcement of conference season – he's announced proposals for a full Constitutional Convention "rooted in our nations and regions, to address the need for further devolution in England and political reform of Westminster.
Labour sources indicated that they want this to begin before the next election, involving ordinary members of the public and civil society rather than just politicians, with the aim being to deliver a comprehensive new British constitutiuonal settlement for nations, regions and cities alike by in the autumn of 2015. Whilst they will look at plans for "English votes for English MPs", one senior source suggested Labour would look dimly on "back of a fag packet" plans that appeared more about party management than the needs of the country. This also potential unlocks most of what Jon Cruddas has been working on for Labour's policy review and makes it viable – and speaks to the hard work than John Denham and others have been doing on English and regional identity.
Each region will produce a report outlining a series of recommendations, covering:
how sub-national devolution can be strengthened
how the regions can be given more of a voice in our political system
how we can give further voice to regional and national culture and identity
Major options on the table include a regional and nationally constituted Senate and a codified UK constitution. As he arrived at Labour Party Conference in Manchester, Miliband made the following statement:
"This referendum has changed Scotland. But it will also change Britain. We know there is deep anger across the UK with Westminster politics from so many people who feel left out and left behind – that our country doesn't work for them.
"Labour's plan for Britain means big economic change but it also means change in the way we are governed.
"The passion in this referendum campaign on both sides has shown that politics can still galvanise people, engage the young, bring people out to vote in record turn-outs.
"I want more of that energy, not less. The Labour Party will not now sit back and put up a 'business as usual' sign over Westminster.
"Nor will I allow this moment to be used for narrow party political advantage.
"We need a response that matches the scale of this moment.
"That starts with delivering on our promise of further powers to Scotland.
"But other people in Britain, including England, now deserve the chance to shape their own futures with a dynamic devolution settlement.
"This must not be led just by a Westminster elite but be open to every citizen so that they can have their say.
"What is needed is a comprehensive and credible process involving citizens, to take forward a debate about how we are governed.
"Labour has already set out plans to reverse a century of centralisation by devolving tens of billions of funding to the regions and local government.
"But we need further devolution of power within England, we need reform at Westminster, and we need to look seriously at codifying the constitution, following an unprecedented period of constitutional reform and instability.
"These issues can no longer be fixed solely by politicians or Prime Ministers trying to shore up their position in their own party. The people need to be given a voice too.
"In the coming weeks we will set out a process to begin before the next election with every region in the country engaged in a dialogue with the people about how power needs to be dispersed, including in England.
"That process will culminate next year with a Constitutional Convention to discuss how we are governed.
"It will look at new ideas for representation including reforms at Westminster and the case for a Senate of the Nations and Regions.
"This is a Convention for the United Kingdom. It is not a Convention to divide or drive our country apart once more.
"We can mend our broken politics so we are better together by working together."
More from LabourList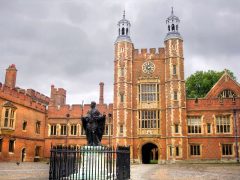 Daily email
No turn? Good morning. The i reported last night that Labour would ditch plans to remove charitable status from…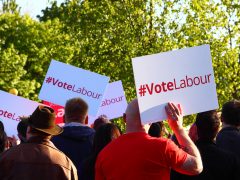 News
This year's Labour Party conference in Liverpool is one of the most hotly anticipated yet under Keir Starmer's…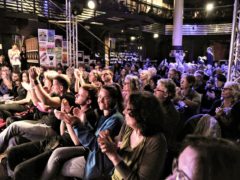 Comment
The rollback of Labour Party democracy continued this week with activists and unions now blocked from using conference…