By Douglas Alexander, Caroline Flint and Jim Murphy
2015 is going to be a big year. It will be a big year in Britain because we get to make a choice at the ballot box about the future direction of our country. How we want things to change within a fast changing UK.
But it will also be a key year internationally where the British Government will have to set out what role we want for the UK in our fast changing world. Not least because in 2015, the newly elected British Government will take part in two major summits – in New York on tackling extreme poverty and in Paris on climate change – which will shape the decades ahead.
And it is clear that what is agreed at these meetings will not simply be the legacy of any one Government – it could shape the future for generations to come.
So it is crucial that the Government elected in 2015 is clear about its priorities, resolute in its commitments and determined in its efforts.
That is why, as Labour, we are committed to beginning the work now, in Opposition, to ensure that we have done everything we can to ensure those summits are not just an opportunity for debate, but also a chance to reach real agreement on action.
The backdrop, is a world that is increasingly interconnected. The arrival of the Ebola virus in cities of West Africa is causing chaos and devastation in some of the region's poorest countries. But almost immediately – due to the constant movement of people and goods – it caused alarm here too. The World Health Organisation has now warned Ebola risks becoming a "human catastrophe."
Many of the challenges we face today stem from events beyond our own borders.
And yet, there are still those that would like to pretend that we can simply shut the door to these problems, deny they exist, and turn away from shared global challenges, and also international responsibilities.
As Labour we are clear that we will always stand firm against this kind of stop-the-world-I-want-to-get-off type of politics. Because we understand that there is nothing splendid about isolation in the 21st century.
As Labour's international team we are acutely aware of those cross border challenges; the impacts they're having today and the risks to the next generation.
Children might not be able to vote but it's their future that we're shaping, it's their planet we're reshaping – for better or worse.
And those young people are worried about it too. According to a UNICEF poll, 76% of children surveyed agreed they are worried about how climate change will affect their future.
And 2015 will be crucial for their future.
Of course the challenges to reaching global agreements are immense.
But as we look forward to 2015, there is reason for hope.
We can look back, over the last decade and celebrate some amazing achievements in tackling extreme poverty. Since 2000, the number of people living in extreme poverty in parts of Africa has halved. The Millennium Development Goals, agreed almost fifteen years ago, have proved to be one of the most successful international agreements there has ever been. Education is up, infant mortality is down and we've made dramatic progress on tackling HIV, an achievement that once seemed an impossible prospect in our lifetimes.
Labour Governments, working with others, set that course. We created the first Department for International Development. And it was a Labour Government that introduced the world's first ever Climate Change Act, a law that has subsequently been copied in countries across the World. Actions we can be proud of.
However pride in our past achievements cannot give way to complacency in the face of the task still ahead of us.
The risks and threats are growing, and the need for coordinated action is urgent.
Last week, the "Better Growth, Better Climate" report coming from Mexico, Norway, World Bank, IMF and many others, showed us the overwhelming evidence that tackling climate change is not just compatible but essential for sustaining growth and improving health quality.
It's time for the international community to renew its efforts in the fight against extreme poverty and tackling climate change.
In some parts of the world, the appetite for delivering change is stronger today than it has been in the past.
President Obama is championing the cause of climate change and China and India are actively engaged in low carbon development.
But here in the UK, it is deeply regrettable that this Government has failed to rise to the challenge, with a Chancellor hell bent on undermining efforts to move to a low carbon economy, backed by a party apparently riddled with euro and climate sceptics.
Labour has chosen a different course. Ed Miliband is clear that Labour believes climate change is one of the key challenges of our generation.
The next Labour Government will prioritise efforts to tackle climate change, both at home and abroad – just as the last Labour Government's did so energetically.
That is why, between now and the next general election, Labour will establish a dedicated team tasked with preparing for those negotiations, working with experts on what a British agenda – under a Labour Government – would be for 2015.
Only by laying the ground work early on can we make sure we hit the ground running after May 2015 on this vital issue.
It is also why Labour will continue to set out our agenda for Government on domestic action to tackle climate change here in the UK.
We'll be building on our existing climate change plans in the UK over the next few months, as we know that without action at home, we undermine our international credibility. You won't see us hugging a husky one day, then privately attacking "green crap", the next.
We won't just talk endlessly about a clear, long-term decarbonisation target for the UK power sector. We'll introduce one.
We will lead the development of technologies that will help us decarbonise and maintain our economic competitiveness; maximizing our potential for exports and economic growth.
We will work alongside our colleagues internationally, crucially in Europe. Because the Labour Party sees the value of collaboration and the risk – especially when dealing with international challenges – of isolating ourselves from our allies.
The NGO coalition campaigns around the summits next year, "For the Love Of" and "Action 2015," are vital to helping inspire action around the globe.
But it is also up to our generation of political leaders to live up to the scale of the challenge we face and offer leadership on the issues that will define not just the next decades, but centuries to come.
With a Labour Government, a renewed civil society campaign and an international agenda for change, we believe that together we can really make next year count.
As Nelson Mandela said "When the history of our times is written, will we be remembered as the generation that turned our backs in a moment of global crisis or will it be recorded that we did the right thing?"
More from LabourList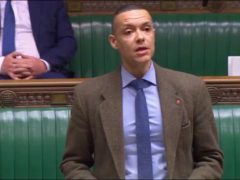 Comment
This was delivered as a speech in the recent Commons debate on modern antisemitism. For me, this debate…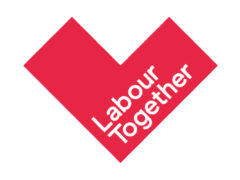 Daily email
The world of work is changing. With technological advances and businesses looking for new ways to cut costs,…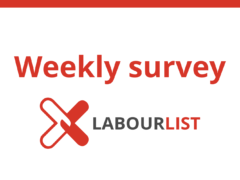 News
Welcome to our latest LabourList survey. Tell us what you think about the Labour MPs who quit the…