Tonight I'm leaving Scotland after an enlightening few days. I'll be back before referendum day. What's happening in Scotland is too important to stay away, too important to ignore, too visceral not to talk about.
​
I love spending time in Scotland. It feels far more like familiar to me, as a Northerner, than many of the English regions do. Walking down Buchanan Street in Glasgow is not disimmilar to walking down Northumberland Street in Newcastle. The industrial heart of Scotland – its mines, its shipyards, its Labour Party and Labour movement – have built a nation that feels like home to me. The beautiful, verdant, rolling hills of the borders look no different from the rolling hills of Northumberland as you cross from England to Scotland. The atmosphere, the mood and the humour of much of Scotland is so alike that of my native North East, that the idea I might be "foreign" here has never occurred to me before. Yet in less than two weeks, a decision could be made that would make that so.
As someone who considers themselves British, rather than English, that's a terrifying prospect.
​
My nation – our nation – could begin to disintegrate in a matter of days. What's left of the UK would not – could not – be the same.
That choice is in the hands of the Scottish people – as it should be – but it's also incumbent upon those of us from the rest of the country to take a view, and to make it known.
​
It was that thought that drew me to Scotland this week.
​
As someone from elsewhere in the UK, I'd always been made to feel welcome in Scotland. That's still overwhelmingly the case, but an atmosphere has developed in which some opponents of the union see their struggle as anti-English in nature. I'd been in Glasgow just a few hours when on Thursday I made the innocuous decision to answer my phone in a queue in the city centre. On hearing my English accent, the man in front of me span on his heel and glared at me, at my accent. I'm not a quiet person by habit. But I have been since then. My voice betrayed me. To some people I am an enemy, not a fellow countryman.
​
That's a scary prospect.
​
In recent days, I've felt the animosity and anger spiralling upwards. Watching from afar, I had suspected that some of the rhetoric around the aggressive nature of some anti-union activists was overstated. When Alistair Darling said that he feared intimidation on election day, I thought it was excessive. When Jim Murphy halted his tour on the advice of the police, I thought that was perhaps too cautious.
​
I no longer feel that way. Instead, I wonder why such concerns weren't expressed sooner and louder.
​
Yesterday in Blantyre, Lanarkshire – the birthplace of Keir Hardie – I saw the ugly face of the independence campaign and the snapping, snarling xenophobia and blind hatred of some nationalists. Ed Miliband's speech in the local Miner's Welfare Centre had only just finished when a group of Yes supporters arrived, intent on causing disruption. At first things seemed good natured. A man waved a Saltire, and Scottish Labour Leader Johann Lamont joined Shadow Scotland Secretary Margaret Curran in posing with him, saying "It's our flag too".
​
As the cameras moved in to grab the shot though, the mood turned unpleasant. Yes placards were brandished, leading to pushing and jostling for position. Then the heckling began. Labour was an "English party" and any Scot who backed Labour should be "ashamed". One man, arriving on the scene wielding a motorcycle helmet began loudly shouting that Scotland was "for the Scottish" – a sentiment that drips with xenophobia.
​
This was getting ugly, and quickly.
​
Yet this was far from the nadir. In an attempt to soothe tensions, Curran and Scottish Deputy Leader Anas Sarwar approached the protesters and attempted to talk with them. Curran asked one man to shake her hand. He refused. She told him that she was proud to be a Scot. He told her it was "disgusting" that she was a Scot.
​
For so many of those on one side of the debate, to deny the Scottishness of opponents – and the legitimacy of their voice in the debate – is a key weapon in their armoury.
​
Soon after, as Labour activists and politicians headed off down the street, these bully boys were quick to follow, to shout down, to chase, to harass.
​
This is vile politics. This is the ugly side of nationalism and separatism. Outside of perhaps Tower Hamlets or Bradford, I've never seen this kind of intimidation in British politics.
​
Of course part of the reason behind such behaviour is that the stakes are so high. It would be remiss of me not to mention the engagement and passion that this campaign has engendered (I'll be writing more on this – and what it means for Labour). Seeing the referendum battle up close makes the issues that obsess the Westminster lobby right now (Clacton, Bercow etc) seem pretty small fry. But the aggression and intimidation that marrs this campaign cannot – and should not – be ignored, especially when it appears to be encouraged by senior SNP MSPs.
​
I'll be back in Scotland again before September 18th. In all honesty it'd feel wrong not to – and if you're reading this elsewhere in the UK and wondering whether you should head to Scotland and campaign, you must. Your support will make a difference. And if you can't go, use Labours virtual phone bank to make calls and let the people of Scotland know we want them to stay.
​
Scotland – the home of my Ferguson ancestors – means a great deal to me. My hope now is that Britain as a whole means a great deal to the rest of Scotland, because we don't want to continue this great journey that is Britain without them.
​
And in all honesty, I'm not sure if we can.
More from LabourList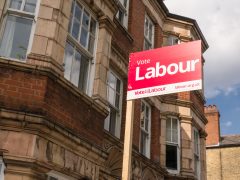 News
Submissions closed at 5pm today for those wanting to respond to the call for evidence put out by…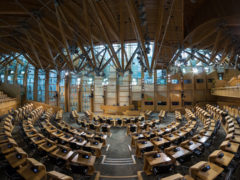 News
Scottish Labour has confirmed that it will be seeking support from other parties and tabling a motion of…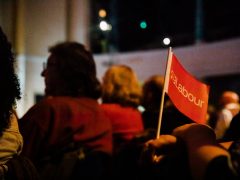 Comment
Sheffield Heeley Labour Party recently held the third of three sessions of an educational programme around antisemitism developed…