By Robert Ford and Matthew Goodwin
In our recent book, Revolt on the Right, we compiled a list of the most demographically receptive seats in the country for Ukip. This allowed us to rank all seats in the country according to how favourable their populations are for Ukip, using the most recent census data.
The ideal seats for Ukip share key characteristics: they have lots of 'left behind' voters who we also know from our research are the most receptive to Ukip and its policies. These ideal seats also have very low numbers of voters who have, instead, tended to remain resistant to Ukip, including university graduates, ethnic minorities and people in professional and economically secure occupations.  This is a useful first exercise in filtering through all seats to find those where – if Ukip stood a strong candidate and knocked on plenty of doors – they would probably find the most voters receptive to their message.
What we are not saying is that Ukip will enjoy strong support in all of these seats. It might be that they do not target these seats, or the local Labour MP has a formidable majority, or a strong local profile, making a Ukip insurgency unlikely. In order to find seats that Ukip actually has a chance of winning, you would need to look at both demography and the local political context, such as whether the vote is split across three parties, whether Ukip is targeting the seat and has been recruiting support through local elections.
Take the seat of Knowsley as an example. This is the 5th most Ukip-friendly seat in the country. But it will be incredibly difficult for Ukip to win the seat because of the very large Labour majority of over 25,000. In fact, even whilst most of the most demographically favourable seats for Ukip have Labour incumbents they are often protected by large majorities.
The most potent Ukip challenges to Labour come in seats such as Great Grimsby, where the radical right insurgents have already put in strong local showings, and the local Labour Party has a smaller majority to fall back on.
However, even a large majority may not provide total safety from a strong local Ukip candidate. Clacton was the number one most Ukip favourable seat on our measures prior to Douglas Carswell's defection. His strong local profile certainly contributes to his apparent ability to bring most Conservative voters with him to his new party, but so, no doubt, do their sympathies for his new party.
While Labour MPs in the safe seats near the top of this list would be unlikely to jump ship, the overnight disappearance of a 12,000 vote Conservative majority in Clacton should give them pause. Their seats have almost as many voters from UKIP sympathising groups as Douglas Carswell's has.
Yesterday, we published the Top 100 of these seats that are currently in Conservative hands. Today, we are releasing the Top 100 seats that are currently held by Labour. You can find them below. The overall ranking of each seat in the full Revolt on the Right database is provided in the final column.
Robert Ford and Matthew Goodwin are the authors of "Revolt on the Right"
Seat
Region
Labour Majority (votes)
Labour majority (%)
Ukip Vote 2010
Overall ranking in Revolt on the Right
Rhondda
Wales
11,553
37.2
1.2
2
Blaenau Gwent
Wales
10,516
32.5
1.5
3
Kingston upon Hull East
Yorkshire and the Humber
8,597
25.1
8
4
Easington
North East
14,982
42.9
4.7
5
Knowsley
North West
25,690
57.5
2.5
6
Barnsley East
Yorkshire and the Humber
11,090
28.9
4.5
7
Aberavon
Wales
11,039
35.7
1.6
8
Merthyr Tydfil and Rhymney
Wales
4,056
12.6
2.7
9
Doncaster North
Yorkshire and the Humber
10,909
26.3
4.3
10
Liverpool, Walton
North West
19,818
57.7
2.6
11
Normanton, Pontefract and Castleford
Yorkshire and the Humber
10,979
23.7
Did not stand
12
Great Grimsby
Yorkshire and the Humber
714
2.2
6.2
13
Ashfield
East Midlands
192
0.4
1.9
14
Bolsover
East Midlands
11,182
25.4
3.9
15
Cynon Valley
Wales
29,876
32.2
3.4
17
Wentworth and Dearne
Yorkshire and the Humber
13,920
33.1
8.1
18
Houghton and Sunderland South
North East
10,990
28.9
2.7
20
Ogmore
Wales
13,246
38.2
2.3
22
Walsall North
West Midlands
990
2.7
4.8
23
Islwyn
Wales
12,215
35.2
2.7
24
Stoke-on-Trent North
West Midlands
8,235
20.5
6.2
25
Washington and Sunderland West
North East
11,458
30.7
3.3
26
Hartlepool
North East
5,509
14.4
7
27
Blackpool South
North West
1,852
5.3
3.8
29
Barnsley Central
Yorkshire and the Humber
11,771
30
12.2
30
Bishop Auckland
North East
5,218
12.7
2.7
31
Plymouth, Moor View
South West
1,588
3.8
7.7
33
Hemsworth
Yorkshire and the Humber
9,844
22.4
Did not stand
34
Stoke-on-Trent South
West Midlands
4,130
10.4
3.4
35
Bootle
North West
21,181
51.3
6.1
36
Torfaen
Wales
9,306
24.7
2.3
37
Mansfield
East Midlands
6,012
12.4
6.2
38
Workington
North West
4,575
11.7
2.2
39
South Shields*
North East
6,505
25.8
24.2
41
Don Valley
Yorkshire and the Humber
3,595
8.3
4.4
43
Neath
Wales
9,775
26.3
2.2
46
Halton
North West
15,504
37.5
3
47
Kingston upon Hull West and Hessle
Yorkshire and the Humber
5,740
18.2
5.4
48
Stockton North
North East
6,676
16.9
3.9
49
Swansea East
Wales
10,838
33.2
2.6
50
Scunthorpe
Yorkshire and the Humber
2,549
6.9
4.6
51
Jarrow
North East
12,908
33.3
Did not stand
52
Liverpool, West Derby
North West
18,467
51.6
3.1
54
North Durham
North East
12,076
29.5
3.3
56
Llanelli
Wales
4,701
12.6
2.8
58
Sedgefield
North East
8,696
21.6
3.7
59
St Helens North
North West
13,101
29.4
4.7
60
St Helens South and Whiston
North West
14,122
30.6
2.7
61
Wigan
North West
10,487
23.8
5.7
63
Blyth Valley
North East
6,668
17.3
4.3
64
Bassetlaw
East Midlands
8,215
16.6
3.6
65
Rotherham*
Yorkshire and the Humber
5,318
24.5
21.8
66
Nottingham North
East Midlands
8,138
23.7
3.9
68
Birkenhead
North West
15,395
43.6
Did not stand
69
Caerphilly
Wales
10,755
27.6
2.4
70
Wansbeck
North East
7,031
18.4
2.5
72
Makerfield
North West
12,490
28.5
Did not stand
75
Clwyd South
Wales
2,834
8.2
2.4
77
Vale of Clwyd
Wales
2,509
7.1
1.4
78
Middlesbrough South and East Cleveland
North East
1,677
3.6
4.1
79
North West Durham
North East
7,612
17.4
2.9
86
Barrow and Furness
North West
5,208
11.8
1.9
89
North Tyneside
North East
12,884
27.8
2.8
90
Copeland
North West
389
9
2.3
91
Denton and Reddish
North West
9,831
26.1
5.5
93
Gateshead
North East
12,549
32.8
2.9
94
Rother Valley
Yorkshire and the Humber
5,866
12.6
5.6
96
Wallasey
North West
8,507
20.4
2.9
97
Chesterfield
East Midlands
549
1.2
3.1
100
North East Derbyshire
East Midlands
2,445
5.2
5.6
103
Garston and Halewood
North West
16,877
39.4
3.6
104
Blaydon
North East
2,277
20.3
Did not stand
105
Dudley North
West Midlands
649
1.7
8.5
106
Delyn
Wales
2,272
6.1
1.8
107
Telford
West Midlands
981
2.4
5.9
108
West Bromwich West
West Midlands
5,651
15.6
4.3
109
Ynys Mon
Wales
2,461
7.1
3.5
113
Ashton-under-Lyne
North West
9,094
23.7
4.4
115
Leigh
North West
12,011
27.1
3.5
116
Middlesbrough
North East
8,211
26
11.8
119
Darlington
North East
3,388
7.9
2.8
120
Alyn and Deeside
Wales
2,919
7.3
2.5
122
Sheffield South East
Yorkshire and the Humber
10,505
25.4
4.6
131
Doncaster Central
Yorkshire and the Humber
6,229
14.9
3.4
132
Stoke-on-Trent Central
West Midlands
5,566
17.1
4.3
134
Newport East
Wales
1,650
4.8
2
135
Wolverhampton North East
West Midlands
2484
7.1
3.3
138
Worsley and Eccles South
North West
4337
10.4
4.9
141
Sunderland Central
North East
6725
15.8
2.6
143
Ellesmere Port and Neston
North West
4,331
9.8
3.7
146
Kingston upon Hull North
Yorkshire and the Humber
641
1.9
4.1
147
Heywood and Middleton
North West
5,971
12.9
2.6
148
Sheffield, Heeley
Yorkshire and the Humber
5,807
14.2
3.7
150
Wrexham
Wales
3658
11.1
2.3
151
Corby*
East Midlands
7,791
21.8
14.3
155
Stalybridge & Hyde
North West
2,744
6.7
3.3
157
Penistone & Stocksbridge
Yorkshire and the Humber
3,049
6.5
4.2
158
Birmingham Northfield
West Midlands
2,782
6.7
164
Wakefield
Yorkshire and the Humber
1613
3.7
Did not stand
165
* and bold text indicates figures are from by-election results
More from LabourList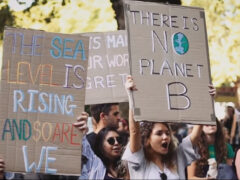 Comment
If the past two years have taught us anything, it is that there is still a lot of…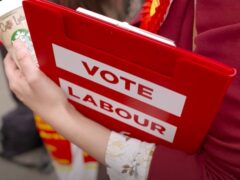 News
Aspiring Labour MPs can now apply for selection in all remaining seats without prospective parliamentary candidates, with the…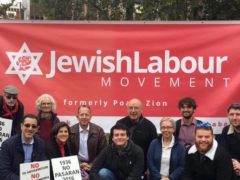 News
An academic and former Labour councillor who called for someone to "blow up" a one-day conference planned by…