The Scottish Independence Referendum is rightly a time for Scots to think about the Union and what Britain means to them. But it's also a chance for each of us across Britain to think about what our country means to us.
I'm a proud a Londoner. I was born here, have lived here all my life and I'm proud to be standing for Labour in my home town, Harrow, at next year's General Election. But like many people my age in Scotland, my parents were not born here. They were born in Sri Lanka, part of the British Commonwealth, and are Tamils.
When the civil war broke out in their home country, Britain opened its arms to Tamil refugees fleeing persecution and violence. Britain opened its arms – all of it.
My parents tell me that coming to Britain felt like arriving in an inclusive place because it was home to different peoples living together. Our great nations stood together to say that we would provide sanctuary to a people who needed a safe haven.
My parents became British citizens and have rebuilt their lives here. When my dad had a heart attack, it was the National Health Service that saved his life. The NHS – built by a Welshman (Bevan), given the funding it needed to prosper by a Scot (Brown) and will be saved by an Englishman (Burnham) after May 2015. Whilst the NHS may be devolved entirely in Scotland, its building blocks show everything that is great about our union.
It's safe to say that my family couldn't be prouder to be British. Britain was a beacon of hope for my parents in the worst of times as it stood for something bigger than a collection of nations – it was and is a union that looks out towards the world and recognises its role in it.
The genuine questions about what future an independent Scotland would have in the world might not be welcomed by Alex Salmond, but it is right that everyone considering how to vote on Thursday thinks long and hard about them.
Whether it's in negotiations in the European Union about extending protections for British workers; at NATO summits where Britain plays a leading role in responding to the uncertain threats we all face; or in international agreements on the environment – Britain speaks louder because it stands together.
Many people of my generation care passionately about global issues; it seems counterintuitive that by breaking Britain apart we will be any closer to solving the many challenges the world faces.
There's been a lot of talk about the lack of heart in the No campaign. You couldn't get more heartfelt than the affection my parents and countless others who have made Britain their home feel for our country. I'd hope that those people in Scotland with a similar story to my family take the time to think about the acceptance our families enjoyed because Britain is a multi-cultural Union that looks beyond divisions of nationality.
This is what Britain means to me and I'm sure it means the same to many others living in Scotland with a similar story to mine.
Uma Kumaran is Labour's Parliamentary Candidate Harrow East
More from LabourList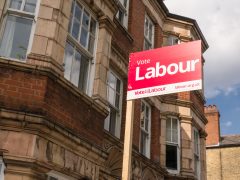 News
Submissions closed at 5pm today for those wanting to respond to the call for evidence put out by…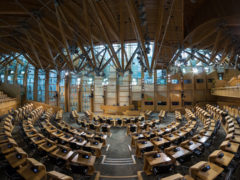 News
Scottish Labour has confirmed that it will be seeking support from other parties and tabling a motion of…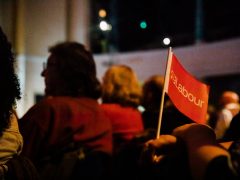 Comment
Sheffield Heeley Labour Party recently held the third of three sessions of an educational programme around antisemitism developed…