Greetings, LabourList readers. I am the Ghost of Conference Yet To Come.
Thanks to advances in time-travel technology I write from Manchester in September 2019, where after a disappointing 'no' vote on the referendum to declare independence from the UK for the entire North West region – a scheme known as County Palatine Max – we are, like the rest of the country, once again wearily eyeing an approaching general election.
The future in question is one in which, inevitably, the Lib Dem vote has utterly collapsed. But at the crunch, Labour weren't able to convince voters that we had the ideas, the vision and the will to change Britain for the better. By a narrow margin, the Conservatives won a majority in May 2015.
So welcome to a Manchester that has seen nine years of David Cameron as Prime Minister. It's still a wonderful city and I'm still so proud to live here. But I can't take you to visit my local library, because it's closed. The local Sure Start has closed. The local Citizens Advice Bureau has closed. The last five years have been hard.
With local government funding cuts disproportionately hitting Northern cities year after year – and as the government refused to give us the local control of resources we needed to become financially independent – Manchester's 'graph of doom' hit its apex in 2018. Like so many cities, we're now struggling to provide social care. Everything else is outsourced or gone. Year on year the local government settlement has effectively penalised cities for building houses, for attracting students, for any measure of success – failed to reward them for anything at all in fact besides voting Tory.
I could take you to see a food bank. We still have a lot of them. The Tories maintain, as they did in 2014, that the still-rising reliance on food banks is down to the Trussell Trust's success at PR. They say unemployment is falling. They say they have presided over an economic recovery.
Meanwhile, child poverty is about to hit 5 million. The number of zero hour contracts has soared, and wages have continued to fall in real terms. The costs of eating, heating, renting, buying, travelling and working continue to rocket. For millions, this 'economic recovery' is the Chancellor's New Clothes.
And then we have the NHS. Or, to be more accurate, we don't. What we have are rising waiting lists and falling standards of care. Every week we are promised improvement and delivered further fragmentation and uncertainty.
That's what the Tories' future looks like. The stats are bad, but the real story is how it feels to live with them. The bitter loss of another beloved community facility closing. The frustration of watching most of your pay disappear on childcare fees. The fear and humiliation and pain of not receiving proper care when you need it. The hopelessness of being told you are entitled to no help. The desperation of debt. The guilt of putting the heating on. The guilt of letting your kids go to sleep in a cold house. The sheer bloody criminal waste of more children, in this country, in the 21st century, going without when they should be preparing for futures of their own.
That's what the Tories' future feels like. But it's not inevitable. These are, as Scrooge might have said, not the shadows of the things that Will be, but shadows of things that May be. We can sponge out the writing on the NHS's gravestone.
Back in Manchester 2014, we have to show Britain a better vision of the future. A future with a public, integrated national health and care service. A future in which power and resources are distributed fairly to our cities. A future in which pay is fair, and decent homes and living standards are affordable, for all of us.
It's not a lot to ask, but it's going to take a lot of work to make it happen. This week, and over the next months, we can do it.
So – welcome to Manchester, everyone, and I hope you have an amazing week. Please visit Central Library. Buy a ticket for Manc Night. And while you're here, let's change the future.
More from LabourList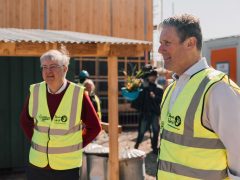 News
Mark Drakeford, the Labour leader in Wales and First Minister of Wales, has called for internal party reforms…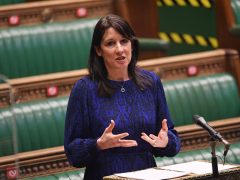 Comment
Rachel Reeves put some more flesh on the bones of Labour's economic policies today. While we await Boris…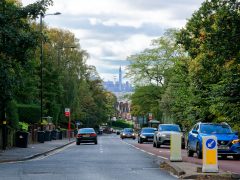 News
Labour has set out its selection timetable for choosing a new parliamentary candidate in Birmingham Erdington ahead of…