I wasn't going to write about the Ed Balls speech today. The pre-briefed announcements had left me underwhelmed, and one in particular – freezing child benefit – had left me furious. Spending is clearly going to be constrained over the next Parliament, and difficult decisions will need to be made. But what sense is there in balancing the books off the backs of children, many of whom weren't even born during the financial crisis that has caused such hardship. Are we, the "cost of living crisis" party, really daft enough to believe no-one will notice when we make real terms cuts to benefits for parents? Do we not think that this – like real-terms pay cuts for public sector workers – might blow a hole in the "cost of living" line of attack?
But angry as this made me, I decided to wait for the speech. Balls has always been a strong conference performer, peppering his speeches with gags and balancing the positive with the negative to make an otherwise uncomfortable Labour audience leave the hall if not happy, then at least sated.
But this speech, when it came, contained an even more damaging nasty than the pre-briefed announcements.
Remember "Jobs and Growth"? Ed Balls spent his first few years as Shadow Chancellor banging the drum for Jobs and Growth. No speech that he gave was missing that key phrase, no opportunity to attack Osborne for his failures on Jobs and Growth were missed. It was the centrepiece of his economic plans and his touchstone mantra.
And yet today he appears to have sacrificed "Jobs and Growth" in a capitulation to Tory attacks on Labour's economic record. The man who once gave the Bloomberg speech has now signed up for Tory spending plans without the crucial wiggle-room of borrowing for capital spending.
There will be no manifesto commitments that borrow to fund capital spending.
For many in the party, the only reason for stomaching the adoption of Tory spending plans was the understanding – or at least, the hope – that Balls would use borrowing in capital investment projects to boost growth. Building schools, homes, road and railways costs money, but it also has a significant growth multiplier that means every pound borrowed and spent repays itself many times over – an economic dividend that a Labour government and the British people could reap at a time of hardship. And this kind of investment in the future of the country – investments that stand the test of time and deliver for the future – seemed to be precisely the direction of travel the party under Miliband had planned.
Borrowing for growth might not be an easy sell, but it's sound economics. A Labour government that was able – for example – to offer housebuilding and the knock on of jobs and growth that entails – could offer a credible story of national renewal that activists could be enthusiastic about and take out into their communities and workplaces.
Without that, we risk the spectre of austerity with more austerity to come. A vision that is essentially without hope. Miliband will need to deliver a huge offer tomorrow to offset the disappointment of today's announcements. But it'll need to be more than just tinkering. Balls and Miliband are happy to tell us that we're £1600 worse off thanks to the Tories, but we risk being left with a bunch of £20 solutions to £1000 problems.
If we are to leave here in a mood that is anything but flat this week, Miliband must deliver tomorrow. And deliver big.
More from LabourList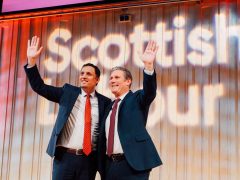 Daily email
Rutherglen: Will Labour win – and would it really signal Scottish revival? Starmer is hitting the campaign trail…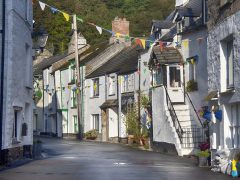 Comment
Labour has promised a 'Take Back Control Bill' in the first King's Speech. Aimed at England, it must…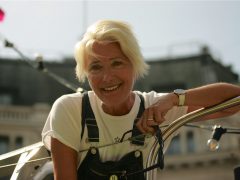 News
Almost 100 climate activists, experts and campaigners from around the world have written to Labour leader Keir Starmer,…