The UK's housing crisis has finally been recognised across the political spectrum as an issue that needs urgent attention. Yet despite this consensus, political inertia on housebuilding has seen subsequent governments fail to create policies that address the issue coherently and strategically.
Labour's recent Lyons Review demonstrates a commitment to house-building, with a target of constructing 200,000 homes a year. Yet while the Review recognises that the housing crisis is not evenly spread, requiring different solutions in different places, there is little attention given as to where the majority of these new homes should go. It supports the building of new garden cities – in unspecified locations – but does not engage with the land available close to cities in the green belt. And while it does not advocate additional public borrowing to help fund UK house-building, it continues to prioritise the expensive and complex repurposing of brownfield land. All of these options need to be considered, but a more confident commitment to building homes where we need them most is crucial.
Any efforts to tackle this issue must begin by focusing in on our most successful cities, where there is an enormous gap between supply and demand. In Oxford, London, Cambridge and Bristol, housing is increasingly unaffordable, which is starting to really bite at many people's cost of living. What's more, businesses struggle to attract and retain quality staff when housing costs are so high, constraining local economies, and limiting their capacity to drive national growth.
Given the scale of the current housing shortfall in these cities, all possible methods of increasing supply should be considered. Redeveloping brownfield land can, in the 10 least affordable cities alone, supply up to 425,000 new homes. However, while there are benefits to building at higher densities within cities, the land available is often complex and expensive to develop on. And currently, cities don't have the powers and flexibilities to secure development on these sites, meaning national reforms will need to take place before anything can be achieved.
But even then, developing this land alone will not get us close to meeting the full extent of the housing need in these cities. This is why all land within and outside of city boundaries needs to be open to evaluation on its merits – including the green belt, which has so long been off the table in any serious debate. This avoidance from all parties to confront the opportunities it offers is masking the reality of the situation. Firstly, not all green belt land is green, nor is it attractive, or purposeful. Secondly, it is so plentiful, that we would only need to build on a fraction of it – the least appealing sites, best connected to existing amenities – to finally take a real step towards solving the housing crisis.
Indeed, as our new report found, developing only 5.2% of the 10 least affordable cities' green belt land could supply 1.4 million low-density homes close to existing amenities. This would mean cities could retain the parks and gardens, playgrounds and sporting fields that make places beautiful and bring communities together. And it shows just how feasible it is to develop in the green belt, without a wholesale programme of 'concreting over the countryside'. So why isn't this message getting through?
It's time for cities and national Government alike to step up and shift a conversation that has become so infused with misinformation and hyperbole, to one based on rational argument. This means ensuring all options – including the green belt – are back on the table. Labour has demonstrated its commitment to increasing house-building rates through the Lyons Review, but it could go much further to address the affordability crisis that stands between people and the country's cities, jobs and opportunities.
Andrew Carter is Acting Chief Executive of Centre for Cities
More from LabourList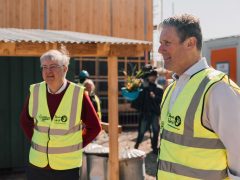 News
Mark Drakeford, the Labour leader in Wales and First Minister of Wales, has called for internal party reforms…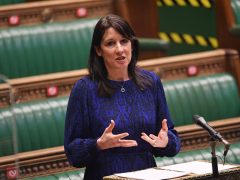 Comment
Rachel Reeves put some more flesh on the bones of Labour's economic policies today. While we await Boris…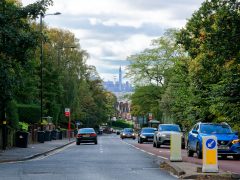 News
Labour has set out its selection timetable for choosing a new parliamentary candidate in Birmingham Erdington ahead of…