According to the liveblog on this site, yesterday's by-election in Heywood & Middleton featured not only a second-place scare from UKIP, but a turnout of 36.02%. We're used to by-election apathy – just 18% of the electorate voted in Manchester Central in 2012 – but now our Northern Labour safe seats are apathetic and voting UKIP. To paraphrase Chandler Bing, God we miss when they were just apathetic.
Disengagement is a problem that comes up approximately every day – and I do count the rise of UKIP as a form of disengagement; Suzanne Moore recently characterised UKIP as 'the "I don't know anything about politics but I know what I don't like" party', of which I suspect at least the second half is true – but for me it's been thrown into particularly sharp relief by the fact that I've seen two films about the miners' strike this week. I have to admit this is two more than usual.
I finally got around to watching Pride (I know, I know, it's a mystery to me as well how I managed to put it off for so long, but rest assured I shall have 'Every woman is a lesbian at heart' to the tune of 'Solidarity Forever' stuck in my head for weeks to come), and was also lucky enough to catch Still The Enemy Within, a moving and insightful documentary on the strike told by the strikers and their supporters themselves.
Early on in the doc, I was struck by something one of the former miners said: that politics, back then, wasn't an abstract concept but a part of people's lives. The example he gave was that if a miner was mistreated at work, everybody walked out. Politics was about solidarity.
It made me think about how far we can trace the current trends of apathy back to the widespread Thatcherite destructiveness of the 1980s. Without going too far into the implications for society of the decline in trade union membership and influence – that's a much longer article, and Owen Jones has already written it enough times – it's a sad sign of the times that Cameron feels able to state, as he recently did, the jaw-dropping absurdity that 'We in this party are a trade union too', without being deafened by the sound of 64 million people laughing until they cry.
I guess what I'm trying to say is that for people who are struggling the most in this country right now, the battles are the same as they were in the 80s. Just as they did then, the Tories use an economic smokescreen to attack those who don't fit in with their worldview. Thatcher used the welfare system to starve the striking miners back to work – this lot think they can do the same to lone parents and sick and disabled people. They accuse us of class war while they do it. If it wasn't all retro enough, they're even trying to bring back fox hunting, for Christ's sake.
The battles might be familiar, but the fight is a thousand times harder when those fighting to survive despite this government's best attempts feel like no-one is on their side. Labour's narrow victory in Heywood & Middleton yesterday is a credit to Liz McInnes, Jim Dobbin's legacy and the hard work of our activists. But knocking on doors only gets us so far without something to offer people when the doors open.
More from LabourList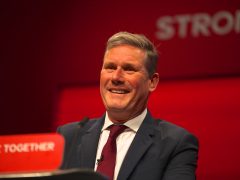 Daily email
Since becoming Labour leader, Keir Starmer has made consistent efforts to show that he is not Jeremy Corbyn…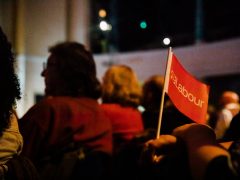 News
New guidance issued by Labour for selecting parliamentary candidates ahead of the next general election is set to…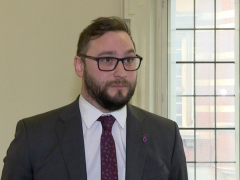 News
Christian Wakeford today defected from the Conservatives to the Labour Party. Some have wondered whether his politics fit…