In the past four years the average energy bill has gone up by a staggering £300 – that's twice as fast as inflation and four times faster than wages. So it's no surprise that millions of households now struggle to meet the cost of keeping their homes warm.
That's why the Labour Party last year set out radical plans to freeze energy prices until 2017, saving the average household £120, and to overhaul the energy market, with a tough new regulator to curb rip-off bills – which will go a long way to towards cutting prices and bringing fairness to the market.
But to keep bills down permanently we need to reduce the amount of energy we consume – and that's why at conference Caroline Flint and Ed Miliband declared war on cold homes with a comprehensive package of energy efficiency measures to keep homes warm.
Homes that lose most heat cost more to keep warm, and there is a strong correlation between a property's energy efficiency rating and the likelihood of a household being in fuel poverty. Britain has some of the least energy efficient housing stock anywhere in Europe – and that means even consumers in colder countries with higher energy prices can have lower bills.
The Annual Fuel Poverty Statistics (2014) shows households with poor energy efficiency ratings (in bands F or G) pay £965 a year more than those with average ratings (band D). Those six million households with low rated properties could save up to £120 a year by installing double glazing, £270 a year with cavity wall insulation or £305 by replacing an old boiler.
Yet too often homeowners just aren't aware of the financial and environmental impact changes they could make to their own homes could have. That's why we have pledged to complete half a million free home energy reports a year, so families will know – many for the first time – how they can cut their own bills.
Then, for those struggling the most, we will make at least 5 million homes more energy efficient over 10 years – cutting heat loss and cutting bills for low income families.
Under Labour plans, households in fuel poverty – and those at most at risk of falling into it – would receive a 'whole house' energy efficiency retrofit – upgrading their energy rating to band C and cutting bills by an estimated £273 a year on average. This is a huge difference to the present system, where not all the funds raised for energy efficiency go to the most in need. In addition, rather than just install a particular measure in a home, we will for the first time be improving the whole property. This is how we will make serious inroads into fuel poverty.
But our plans will go even further.
For those in the rented sector, we will work to ensure there is a decency standard to improve housing quality and cut energy bills by 2027.
Too often it's those in the rented sector that have the fewest options – forced to put up with poor quality housing and forced to pay the higher bills because of landlords' failure to address heat loss. That's a double unfairness that cannot be allowed to continue.
The Government's regulations for energy efficiency standards in the Private Renter Sector don't go far enough and will do nothing for four out of five households in fuel poverty.
We would like to go further and set a more ambitious target which will help more people keep their homes warm and cut their energy bills, and in return we think it is fair to consider giving landlords longer to make the improvements that are needed.
So we want to set a target of all PRS properties to be brought up to EPC C by 2027. We will consult on this in our Energy Efficiency Green Paper and work with landlords to provide the right support for them to carry out this vital work.
Meanwhile, under Labour's package, there will also be a million interest-free loans for the growing number of homeowners who want to be more energy efficient, but who need to spread the cost. These loans are in stark contrast to the Tories' Green Deal, where borrowing – with interest rates of around eight per cent – makes the scheme unaffordable.
As a Party, we know that for most families what makes environmental sense has to make financial sense too – and that's why I'm proud that our policies are not only good for the planet but good for the pocket too.
Finally, Labour would also ensure energy efficiency was given priority status by the National Infrastructure Commission – clearly signalling the priority we attach to it.
Importantly, we can fund all of this package by redirecting existing resources. At present, an obligation to install measures and reduce carbon is put on the energy companies, which they fund by levying an amount on the bill. But this system is extremely bureaucratic and has failed to deliver what we need. By still levying this money on bills, but crucially spending it in partnership with local government and local contractors, we can deliver so much more. And our interest free loans can be provided by using the money currently allocated for energy efficiency cashback schemes, such as the disastrous Green Deal Home Improvement Fund (GDHIF), so that many more people benefit.
In Government, Labour will act quickly to address the inequalities and profiteering within the energy market by reforming the market and introducing a price freeze. But the measures announced last week acknowledge we need to go further to keep bills low by cutting the amount of energy we use – and I am pleased they have received such a positive response.
Jonathan Reynolds is MP for Stalybridge and Hyde and Shadow Minister for Energy and Climate Change
More from LabourList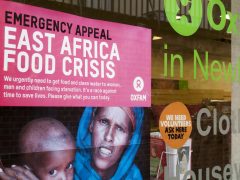 Comment
Someone in East Africa dies of hunger every 48 seconds. This is the result of the imperfect storm…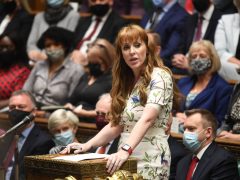 News
Angela Rayner has accused Boris Johnson of "watering down the rules to save his own skin" after the…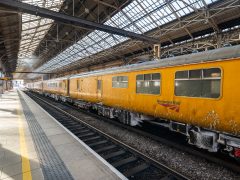 Comment
Network Rail, the company that owns and maintains Britain's railway infrastructure, has recently announced plans to cut over…