You could tell early on that PMQs was going to be…different, this week. The Prime Minister was sat in his seat like a coiled spring. On the Labour benches opposite, Harriet Harman was wearing a t-shirt reading "This is what a feminist looks like". Cameron had refused five times to be photographed wearing the same t-shirt, so it was clearly intended to rile him. In reality it simply looked like a stunt, and appeared to have no impact on the Prime Minister whatsoever. Call me a cynic, but the likely outcome is that people watching the news might notice (and be confused by) the Deputy Leader of the Labour Party wearing a t-shirt.
And then we were away. Miliband launched into a question on the European Arrest Warrant, goading the PM to reveal why he wouldn't hold a vote on the European Arrest Warrant, whilst Cameron tried to avoid the truth (it'll split his party before a crucial by-election). Miliband asked explicitly once more, which enabled Cameron to complete what looked like a instant u-turn, announcing that there would, in fact, be a vote before the by-election on the arrest warrant.
Cameron may have looked delighted, but the reality was that he spent time defending a measure that many of his backbenchers hate.
And so, in this Nigel Farage inspired session of PMQs, we moved onto immigration levels. Miliband wanted to know how Cameron's plans to limit immigration were going. The logic behind this is that Miliband believes setting immigration targets is foolish, yet I fear what the public hear is that Cameron has a target to cut immigration and he's failed, whilst Labour doesn't even have a target. That's not a huge problem, unless, like today, Labour runs headlong into that territory.
In short, I'm not sure how having a row about immigration numbers helps Labour. In fact, it's more likely that attacking the Tories for failing to tackle immigration will help UKIP – especially in the Rochester by-election – which would mean a Labour leader is (I hope inadvertently) stoking concerns about levels of immigration in a way that helps a hard right party whack the Tories in a seat we used to hold.
Last week Miliband gave strong speech on immigration that was true to Labour values. Today, he was reading from a script that Nigel Farage could have delivered.
It's not an outcome that warms the cockles of the Labour-supporting heart.
So what would the British public have taken from this exchange? That Westminster politicians have tried and failed to control immigration. That parties are split internally on what the right approach to take is. Add on top of that half an hour of boorish shouting and caterwauling, and you've got a Parliament that looks like it couldn't be further from the real life and concerns of the working people of Britain.
And yet serious intelligent people wonder why UKIP are on the rise, and question how they might take votes from both Labour and the Tories.
Today, live on national TV, was a perfect exemplar of the root cause.
More from LabourList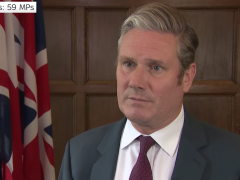 Video
Keir Starmer has declared that replacing Boris Johnson as Prime Minister with another Conservative MP is "not the…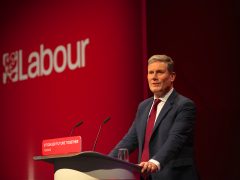 Daily email
Boris Johnson has finally agreed to go. Following an unprecedented number of resignations over the past few days, a…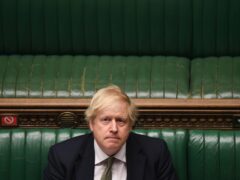 News
Boris Johnson has agreed to stand down as Prime Minister following an unprecedented number of ministerial resignations from…