As we reported earlier this week, Ukip have allowed Polish MEP Robert Iwaszkiewicz to join their European Parliamentary group – Europe for Free and Direct Democracy group (EFDD) following the resignation of a Latvian MEP from the group.
Iwaszkiewicz however has spoken out in favour of men beating their wives and praised Hitler for keeping taxes low. These comments – and consequently Ukip's acceptance of Iwaszkiewicz into their EU Parliamentary fold – have rightly been met with outrage.
In response, Seema Malhotra, Labour's Shadow Minister for Preventing Violence Against Women and Girls, has written an open letter to Farage (the full text of which you can find below).
She has said that Iwaszkiewicz has a "deplorable attitude towards violence against women and girls" – while also highlighting the number of times "UKIP's attitude to women and women's equality has been called into question". Consequently, she has called upon Farage to "condemn the views of Mr  Iwaszkiewicz."
We're waiting to hear what Farage has got to say on the matter. 
Full text of the letter from Seema Malhotra MP to Nigel Farage:
"Dear Nigel,
I am writing to express my concern about UKIP's recent alliance with the Polish far-right KNP Party, following the joining of Robert Jaroslaw Iwaszkiewicz MEP to your EFDD Group in the European Parliament.
Alongside the well-reported and abhorrent views Mr Iwaszkiewicz and his Party hold on the Holocaust and other issues, I am extremely concerned in particular about his casual, deplorable attitude towards violence against women and girls.
In May, Mr Iwaszkiewicz was asked by the Polish daily Gazeta Wroclawska whether it is acceptable for men to hit their wives. He reportedly replied: "I'm sure there's quite a few wives around who would be brought back down to earth by such a reaction."
Such a statement is, frankly, shameful.
It is estimated that one in three women across the EU have experienced physical or sexual abuse since the age of 15, and in our own country, 2 women each week are still killed by their current or former partner. In such a context, it is extremely concerning that any UK politician is prepared to stand alongside those who express such sentiment.
Time and time again, UKIP's attitude towards women and women's equality has been called into question. It is worrying, therefore, that rather than taking serious steps to address such concerns, you are instead intent on forming an alliance with an individual who condones domestic abuse.
I urge you to condemn the views of Mr Iwaszkiewicz in the strongest possible terms and urgently rethink your alignment with the KNP in the European Parliament.
Yours faithfully,
Seema Malhotra" 
More from LabourList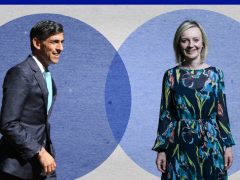 Comment
Rishi Sunak and Liz Truss have now gone head to head in six hustings with Tory members in…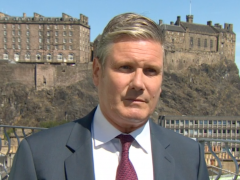 News
Keir Starmer has said that he will set out a "comprehensive set of proposals" to combat the cost-of-living…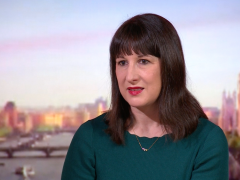 News
Rachel Reeves has urged the Tory leadership candidates to "stop playing to the gallery" and come up with…