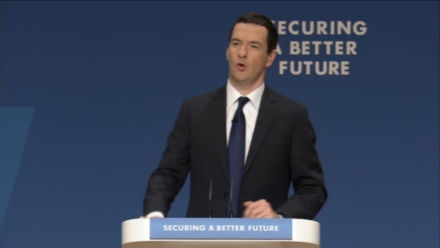 Government borrowing for last month was £11.8bn – £1.6bn more than September of last year. Borrowing for 2014 is now almost £6bn more than it was at this stage a year ago, and experts say the problem is that wages are not rising.
The Office for Budget Responsibility (OBR) warned that George Osborne's forecast for borrowing could rise yet again as a result of these figures, and suggest lack of wage growth is the foremost cause of the Chancellor's troubles:
"Factors such as weaker-than- expected wage growth, lower-than- expected residential property transactions and lower oil and gas revenues mean it is looking less likely that the full-year receipts growth forecast will be met."
The Institute for Fiscal Studies also said that stalling wages had a big effect. Their director, Paul Johnson, said:
"There clearly is a significant effect of low real and nominal wage growth over this period. 
"That makes it very difficult to see how there is a lot of room for manoeuvre in the autumn statement if what the chancellor wants to do is find ways of cutting taxes or increasing spending before the election."
Osborne had been expected to make a series of pre-election tax cuts in his next full Budget speech in March. Taking place just before Parliament dissolves for the General Election campaign, many had suggested that this would be his "most political" Budget yet, with a series of handouts generating positive headlines following four years of severe public spending cuts. Yesterday's borrowing figures appear to now make that much less likely.
It also throws into doubt the Tories' ability to deliver the billions of pounds worth of tax cuts that David Cameron promised in his conference speech. With borrowing on the rise, it is difficult to see how they could eliminate the deficit and reduce the income tax bill by £7bn.
Labour's Shadow Chief Secretary to the Treasury Chris Leslie said the figures showed that Osborne had compromised his ability to "balance the books":
"These figures are a serious blow to George Osborne. Not only is he set to break his promise to balance the books by next year, but borrowing in the first half of this year is now 10 per cent higher than the same period last year. As the OBR said last week, stagnating wages and too many people in low-paid jobs are leading to more borrowing."
On Saturday, the Trades Union Congress (TUC) organised marches attended by tens of thousands of people around the country to highlight the effect low wage growth was having on the economy.
More from LabourList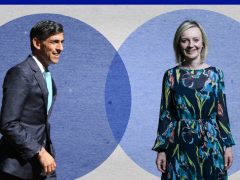 Comment
Rishi Sunak and Liz Truss have now gone head to head in six hustings with Tory members in…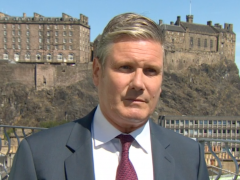 News
Keir Starmer has said that he will set out a "comprehensive set of proposals" to combat the cost-of-living…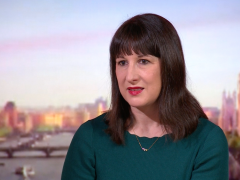 News
Rachel Reeves has urged the Tory leadership candidates to "stop playing to the gallery" and come up with…