Johann Lamont's resignation was a surprise, if only in terms of timing. Politicians – especially party leaders – rarely resign in newspaper interviews released over the weekend. Yet it seems this decision had been coming for a while. This was not something that transpired over a matter of days, but weeks, months or even years (depending on who you speak to).
Lamont has made the right decision to step down. She was facing increasing fire both internally and externally, and didn't look likely to lead Labour to success in the 2016 Holyrood elections. Having seen out the independence referendum, and playing her part in keeping the union together, she has stepped down to allow Scottish Labour – and Scotland – to debate the future of the party and the country. It's believed that Lamont had expressed doubts about her leadership role well before the referendum, but had decided to fight on. Only a few weeks ago, she told the Scottish Shadow Cabinet "I am going nowhere".
Events have since taken a different turn.
So how will Lamont's leadership be remembered?
Let us start with the positives, and despite what her detractors might say, there are many. Lamont was the first Scottish Labour leader elected in the aftermath of the party's brutal 2011 defeat – under new rules. She chose to stand despite knowing that she would face the fight of her life in the ensuing independence referendum. She steadied the ship at a difficult time for the party – especially in terms of Scottish Labour's transition into a more autonomous section of the party – and hit back at Salmond, using First Minister's Questions to land some successful blows.
And yet it seems that the greater autonomy for Scottish Labour that brought her to power –including an internal row over the selection of Scottish MPs – was part of what brought her time as leader to a close.
Lamont is also believed to have felt sidelined by the debates around future Scottish powers both before and after the referendum. During the campaign itself, I saw Lamont speak on a couple of occasions. She was impressive and passionate – in all honesty, far better than I had expected – and yet compared to other Labour figures, sightings of her were all too fleeting.
The final straw (in Lamont's own words) appears to have been the sidelining of someone else. The Daily Record reports that the national party "moved to replace Scottish Labour general secretary Ian Price with their own candidate without even the courtesy of a phone call". It's obvious why that would be a serious issue, but the muddled nature of where power lies in Scottish Labour means it's likely that decision was less clear cut that some (perhaps for their own purposes) will seek to make out.
But if we're being brutally honest – and the severity of the situation in Scotland demands that – Lamont wouldn't be leaving if she thought she was the right person to lead Scottish Labour back to power in 2016, or 'stop the bleeding' in 2015 (likely against a newly Westminster-focussed Salmond). She hadn't connected with the Scottish electorate, she wasn't cutting through, and with a new SNP leader bedding in, things risked getting worse rather than better.
So Johann Lamont has gone. That's the right decision for her and for Scottish Labour. And yet the manner of her resignation isn't entirely helpful. Leaving whilst accusing "London" of interference is – in the current Scottish political climate – the equivalent of chucking a grenade into a room that you're leaving.
But it also suggests a level of exasperation on Lamont's part, at feeling powerless to change things at a time of real turmoil, and of frustration with the competing priorities of the Scottish party and the national party. Yet within Lamont's statement there is one key line which shouldn't be overlooked "I do not believe in powers for power's sake. For example, I think power should be devolved from Holyrood to communities". Lamont appears to understand the struggle that politics faces in connecting with a disenchanted public, but evidently didn't feel she could or would be able to make that connection.
It's to be hoped that when people think of Lamont's time as Scottish Labour leader, they don't dwell on how she left the role. She should be remembered as someone who led the Scottish Labour Party through a difficult time. She will be remembered as one of those who fought a long, hard campaign for the United Kingdom.
But what Scottish Labour needs now, is fresh blood. A new leader will be sought to lead a party that many both inside and outside Scotland consider bordering on "basket case". A vigorous and vocal debate will be had about what the future holds for Scottish Labour. But out of that process must come someone who can take the fight to the SNP, stop the party's loss of working class support, articulate what Labour is for in Scotland, and what Scotland's role is in modern Britain. They may face an even tougher task than Lamont did.
Who will be brave enough to step into the breach this time?
More from LabourList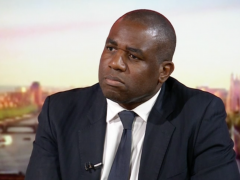 News
Sunday Morning Shadow Foreign Secretary David Lammy rejected the suggestion that Labour would enter into an electoral pact…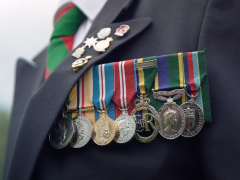 Comment
The first duty of any government in the UK is to protect our nation and its citizens. Whether…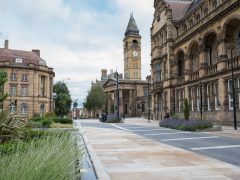 Comment
Labour won a historic by-election in Wakefield, our first such victory since winning Corby in 2012. This success…