Britain is facing an energy bill crisis, with millions of people struggling to heat their homes. Under the Tories, energy bills have risen twice as fast as inflation, four times faster than wages and faster than almost any other country in the world. That's why at Labour Party Conference last year, Ed Miliband and I set out radical plans to freeze energy prices until 2017, saving the average household £120, and fix the energy market for the future, with a tough new regulator to curb rip-off bills.
But one of the main reasons our energy bills are so high is that our homes are some of the least energy efficient in Europe – leaking heat from their doors, walls and windows. Households with poor levels of energy efficiency and insulation need to spend more on energy to keep their homes warm. In fact, energy bills in homes with the worst energy efficiency are more than double those for homes with good insulation. Yet two thirds of households have never even had an energy efficiency assessment, so they don't know how much money they could save.
That's why today I am publishing Labour's Green Paper on energy efficiency, which sets out plans to deliver long-term, permanent savings on energy bills and warmer homes for millions of people, in the next phase of our reforms to the energy market.
As a country we already spend hundreds of millions a pounds a year on energy efficiency, but under the current system too much money is being wasted and not enough help is reaching those that need it most. We need to use this money better to help families improve their homes to make them warmer and cheaper to heat.
My Green Paper lays out an ambitious and comprehensive plan to upgrade at least 5 million homes over 10 years, saving each household, on average, over £270 from their annual energy bills. To start with, we will offer half a million free home energy reports a year, so households can actually work out which improvements would help their home and how much they could save. For those on low-incomes and in draughty homes, we will provide at least 200,000 whole house retrofits a year, with an ambition to eradicate all cold homes in fifteen. For households that are able to contribute, we will offer 1 million interest free loans in the next Parliament to help them improve their homes. For those that privately rent, we will set a new target for landlords to get cold and leaky properties up to a decent standard by 2027. Millions of homes need help, and we know this this is a long-term challenge. So we will designate energy efficiency as a national infrastructure priority, to recognise its importance to our country's well-being and prosperity, and to enable us to go further and faster, insulating more homes in the next Parliament.
Our plans will mean cheaper bills and warmer homes for millions. This is Labour's plan for Britain's future.
Caroline Flint MP is Labour's Shadow Energy and Climate Change Secretary
More from LabourList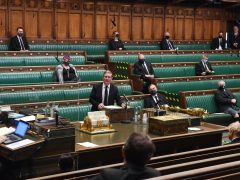 News
Labour leader Keir Starmer has completed his appointments to the main opposition party frontbench today, after announcing the…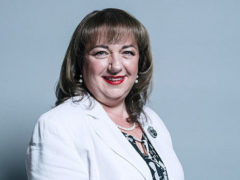 News
Sharon Hodgson has been appointed as Keir Starmer's new parliamentary private secretary, replacing Carolyn Harris who resigned from…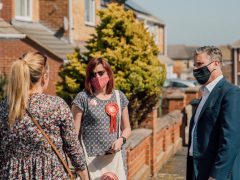 Comment
We have now all had a week to absorb some relatively sobering results from the local, regional and…