Late last night, when the announcement came, it was justifiably called "historic". The United States and China reached an agreement on climate change that included the first-ever commitment by China to stop its CO2 emissions growing by 2030. The secretly-agreed deal between the world's no.1 and no.2 polluters will have huge consequences and speed up progress on climate forever.
And where is Britain? Nowhere. When Cameron said the UK was "playing its part" in reducing emissions at the UN's Climate Summit last month, he was scoffed at. The government has offered and even increased tax breaks for oil exploration and fracking, while cutting subsidies for clean energy from wind power and solar farms. This is ideologically driven hypocrisy – prioritising investment into dirty energy sources while claiming to be environmentally friendly.
Compare that with other major powers. Last year China invested more in renewable energy – around $56 billion – than Europe combined. Meanwhile, Germans will soon be getting 30% of their power from renewable energy sources. The country is investing in clean energy so fast that it is disrupting fossil fuel companies. Japan increased its spending into clean energy by 80% last year. Even India's new right-wing PM plans to bring a solar powered revolution to its villages.
The incredible investment in renewable energy isn't just about averting climate change and creating new jobs, it also about new sources of energy. In Balcombe, the Sussex village wracked by the fracking controversy last year, the locals are trying to generate their power through solar panels. In California, a large home-builder now automatically installs solar panels on the roof and signs a deal with buyers to cut their energy bills.
To borrow a phrase from Osborne, if there is a 'global race' on clean energy, the UK is falling way, way behind. This government neither wants significant investment in renewable energy, nor develop industries that could create more green jobs. The 'green crap' mentality permeates everything this government does.
So where does Labour stand? Far ahead but not as far as it should be. At party conference this year, shadow energy secretary Caroline Flint made important but under-appreciated pledges on energy efficiency. This week Labour pledged to make energy efficiency a 'national infrastructure priority', though isn't putting much money towards it yet.
Green groups I speak to are broadly very pleased with Ed Miliband on domestic green issues. But it's the international stage they worry about.
The Labour leader has yet to make a major speech on climate change. But more broadly, he hasn't yet said how Britain will play an international role in combatting climate change under Labour. Even Cameron has said more on the issue than Miliband has.
What Ed Miliband says on the international stage on how Britain under Labour will join efforts to mitigate climate change will matter. He would set the stage for more international deals and give confidence to companies to invest further in clean energy.
Europe is committed to cutting greenhouse gas emissions by 40% by 2030, but this target is not enough. It is weak and lazy. We should be going much further and Britain can take a lead along with Germany and France. As John Kerry writes today, "we are encouraging other countries to put forward their own ambitious emissions reduction targets".
Yesterday, China and the US set a benchmark for the whole world in combatting climate change. While Cameron won't rise to the challenge of reaching it, Ed Miliband surely should.
More from LabourList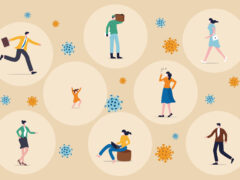 Comment
Labour councils and councillors across the country are doing all they can to focus on protecting their communities…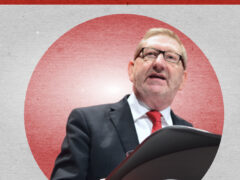 Comment
When I described the Chancellor's package of measures to support millions of UK workers to fend of economic…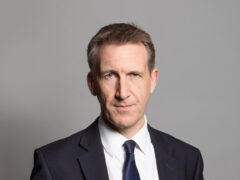 Comment
In the space of a fortnight, social, economic and political life in the UK has become unrecognisable. Our…