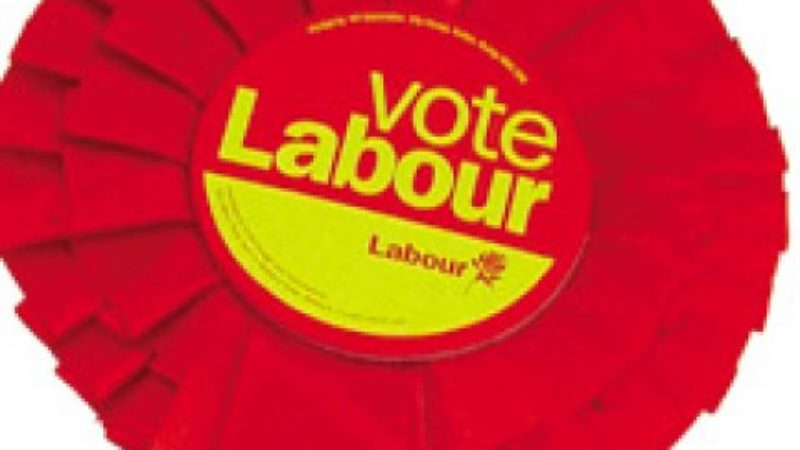 Over 100 Labour PPCs have signed a letter today calling on "an anonymous few" to stop orchestrating a "campaign of briefing to destabilise Ed and his leadership". The letter (published in full below) has been signed by candidates from across the political spectrum of the party, and includes many candidates from the party's key marginal and target seats.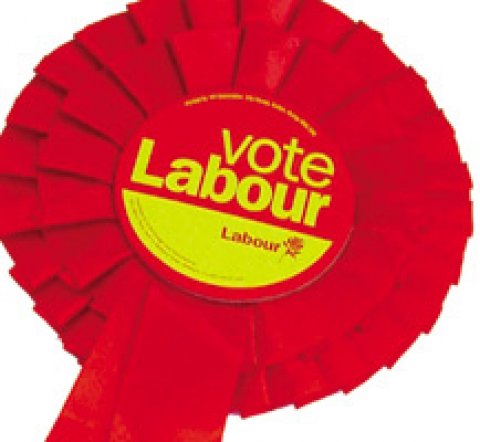 The letter is published before tonight's meeting of the Parliamentary Labour Party – at which Miliband's leadership is likely to be discussed. Here's the text:
——
Our country simply cannot afford another five years of an abysmal Conservative-led government. That's why, as candidates, we're out on the doorstep week in, week out in the towns, cities and countryside that we seek to represent, making the case for a better future under Labour.
We always knew this election would be difficult, but we also know that just four years after suffering our worst defeat since 1918, Ed Miliband has led our party to within striking distance of government.
At a time when the public are increasingly sceptical about politics and politicians, we're proud to be led by a man that we know to be honest, sincere and decent. He will be a courageous, radical and reforming Prime Minister.
Ed is the only leader who understands the scale of the challenge that our deeply anxious and unequal country faces, and the only leader who has developed a radical yet credible agenda to meet it. He was the first to identify the dangers our economic malaise posed not just to the poorest but also to vast swathes of middle-income Britain. He was the first to call for a new culture of responsibility, including for those at the top. He was the first to highlight both the moral evil and the economic stupidity of Britain's endemic levels of low pay and the importance of fair wages and dignity in work. He was the first to take a stand against Rupert Murdoch and his media empire. And he is the only leader that can save our NHS from the privatisation and fragmentation unleashed on it by the Coalition Government.
He has shown time and again, on press regulation, on bankers' bonuses, on gas and electricity prices, on the minimum wage and on payday lending, that it is the Labour Party that is setting the agenda not the government.
We have watched in disappointment over recent days as an anonymous few have attempted to orchestrate a campaign of briefing to destabilise Ed and his leadership. It is a distraction from the real issues, damaging for our party and it has to stop. Now is the time to stand our ground and to work even harder for the Labour victory that our communities so desperately need. As candidates we will not be distracted from getting out there and doing all we can to work for a Labour government.
Labour Parliamentary Candidates
Matthew Pennycook, Greenwich and Woolwich
Clive Lewis, Norwich South
Melanie Ward, Glenrothes and Central Fife
Tulip Sidiq, Hampstead and Kilburn
Paula Sherriff, Dewsbury
Helen Hayes, Dulwich and West Norwood
Nancy Platts, Brighton Kemptown
Lucy Rigby, Lincoln
Jo Stevens, Cardiff Central
Jessica Asato, Norwich North
Stephen Kinnock, Aberavon
Lisa Forbes, Peterborough
Archie Dryburgh, Dumfriesshire, Clydesdale & Tweeddale
Polly Billington, Thurrock
Wes Streeting, Ilford North
Jo Cox, Batley and Spen
Will Straw, Rossendale and Darwen 
Purna Sen, Brighton Pavilion
Suzy Stride, Harlow
Joshua Fenton-Glynn, Calder Valley
Sharon Taylor, Stevenage
Natasha Millward, Dudley South
Amina Lone, Morecambe and Lunesdale
Stephen Webb, Wantage
Ruth Smeeth, Stoke-on-Trent North
Jane Berney, Saffron Walden
Charlynne Pullen, Mid Bedfordshire
Barry Black, West Aberdeenshire and Kincardine
Richard Garvie, Wellingborough
Sarah Sackman, Finchley and Golders Green
Rupa Huq, Ealing Central and Acton
Catherine Atkinson, Erewash
Jed Sullivan, Fylde
Joy Squires, Worcester
Leonie Mathers, Sherwood
Angela Rayner, Ashton Under Lyne 
Kevin McKeever, Northampton South
Fiona Dent, Windsor
Joe Riches, York Outer
Veronica King, Elmet and Rothwell
Deborah Sacks, South Norfolk
Julian Ware-Lane, Southend West
Sam Juthani, Henley
Margaret Greenwood, Wirral West
Katherine Chibah, Hertford and Stortford
Edward Robinson, Broxbourne
Bilal Mahmood, Chingford and Woodford Green
Sam Gould, Romford
George Aylett, South West Wiltshire
Simon Thomson, Dartford
Bally Singh, Kenilworth and Southam
Jack Abbott, Central Suffolk and North Ipswich
Sundip Meghani, Harborough
Mary Wimbury, Aberconwy
Alex Sobel, Leeds North West
Peter Kyle, Hove and Portslade
Lucy Mills, South Northamptonshire
Mary Galbraith, Argyll and Bute
Oliver Coppard, Sheffield Hallam
Jane Berney, Saffron Walden
Sam Rushworth, Blackpool North and Cleveleys
Michael Lerry, Bridgwater and West Somerset
Jamie Hanley, Pudsey
Will Cass, Aylesbury
Neil Coyle, Bermondsey and Old Southwark
Naushabah Khan, Rochester and Strood
Joan Ryan, Enfield North
James Wright, Altrincham and Sale West
Nick Bent, Warrington South
Todd Foreman, North East Somerset
Nicholas Palmer, Broxtowe
Clair Hawkins, Dover and Deal
Tony Breslin, Hemel Hempstead
Martin Jevon, Yeovil
Darren Price, Congleton
Abigal Campbell, Daventry
Matt Lamb, Wyre Forest
Rachel Rogers, West Dorset
Shelia Boswell, Putney
Matthew Brown, Louth and Horncastle
Azhar Ali, Pendle
Gareth Thomas, Clwyd West
Liz Savage, Southport
Rachel Burgin, Hitchin and Harpenden
Cat Smith, Lancaster and Fleetwood
Matthew Dorrance, Brecon and Radnorshire
David Williams QC, Wycombe
Daniel Zeichner, Cambridge
Emily Brothers, Sutton and Cheam
Sean Morton, Moray
Harry Clarke, Mid Norfolk
Malcolm Fincken, Braintree
Richard Wilson, Guildford
Sean Kelly-Walsh, Charnwood
Caitlin Bisknell, High Peak
Richard Burgon, Leeds East
Nicola Heaton, Mid Derbyshire
Jane Basham, South Suffolk
Peter Smith, South West Norfolk
Chris York, North East Herts
Neil Guild, Taunton Deane
Tim Macpherson, East Worthing and Shoreham
Duncan Enright, Witney
Chris Worsey, Lichfield
Justin Madders, Ellesmere Port and Neston
Chris Matheson, City of Chester
Liz Evans, Gower
Harry Harpham, Sheffield Brightside and Hillsborough
Edward Carlsson Browne, Harwich and North Essex
Jo Rust, North West Norfolk
Katrina Gilman, The Wrekin
Chris Oxlade, Crawley
Denise Burke, North Norfolk
Jeff Kenner, Stratford-on-Avon
Stefano Borella, Bexleyheath and Crayford
Louise Baldock, Stockton South
Daniel Scott, Bedfordshire South West
Sarah Owen, Hastings and Rye
Joe Cooke, Castle Point
Louise Haigh, Sheffield Heeley
Matt Turmaine, Watford
Sarah Jones, Croydon Central
Lee Sherriff, Carlisle
Chris Elmore, Vale of Glamorgan
Gary Puffett, Aldershot
Mari Williams, Cardiff North
Uma Kumaran, Harrow East
David Hough, Rayleigh and Wickford
Melanie Onn, Great Grimsby
Peter Edwards, Maldon
Lloyd Russell-Moyle, Lewes
Rowenna Davis, Southampton Itchen
Ollie Middleton, Bath
Jessica Phillips, Birmingham Yardley
Edward Hunt, Haltemprice and Howden
Lee Godfrey, Kingston and Surbiton
Lesley Brennan, Dundee East
Dawn Butler, Brent Central
Chris Vince, Chelmsford
Stephanie Peacock, Halesowen and Rowley Regis
David Ellesmere, Ipswich
Amanda Hack, Sotuh Leicestershire
David Stokes, Bournemouth West
Tom Corbin, Salisbury
Ibby Mehmet, Old Bexley and Sidcup
Tim Young, Clacton
Deborah Hopkins, St Austell and Newquay
Alan Butcher, Bognor Regis and Littlehampton
Mark Latham, Eastleigh
Dr. Amanjit Singh Jhund, East Dunbartonshire
Mike Robb, Inverness Nairn Badenoch and Strathspey
Howard Kaye, South West Surrey
Steve Parry-Hearn, Forest of Dean
Emily Darlington, Milton Keynes North
Carolyn Harris, Swansea East
Ruth Cadbury, Brentford and Isleworth
Mark Dempsey, North Swindon
Pete Lowe, Stourbridge
Victoria Bennett, South Ribble
Rebecca Long-Bailey, Salford and Eccles
Tim Roca, Macclesfield PPC
Mike Sparling, Torridge and West Devon
Michael Payne, Newark
More from LabourList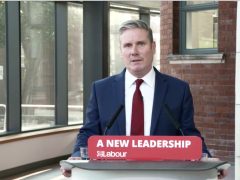 Comment
Below is the full text of Labour leader Keir Starmer's speech at Labour Connected from Doncaster. Thank you…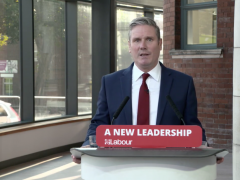 Daily email
New polling has found high levels of consensus among the British public on the economy. Clear majorities were…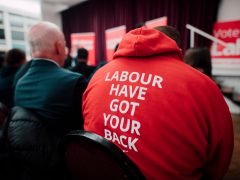 Comment
Values matter: what we and those around us hold dear is one of the biggest predictors of political…