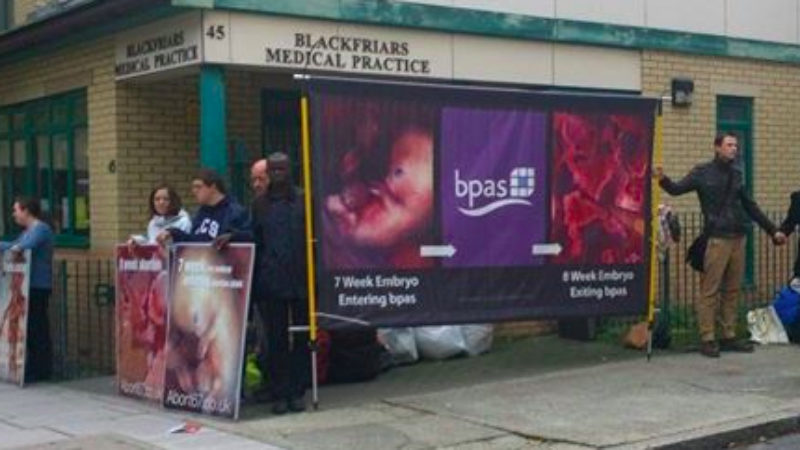 Nestled in a quiet street in South London is a small GP practice mostly offering mother-and-baby clinic services. But it could soon be the first clinic in British history to withdraw abortion services after facing intimidating protests from anti-abortion activists.
Unlike the US, Canada or France, Britain does not offer legal protection to women's health services from anti-abortion activists. A group called Abort67 has exploited this gap in the law and, over the last few weeks, confronted women going into the GP surgery with graphic posters and leaflets with pictures of dismembered foetuses. They have also been filming patients coming in and out of the practice without asking for their consent.
The GP practice is now considering withdrawing the abortion service. That isn't just unprecedented, it would also be a big boost to such groups and likely trigger a wave of more such protests that intimidate women across the country.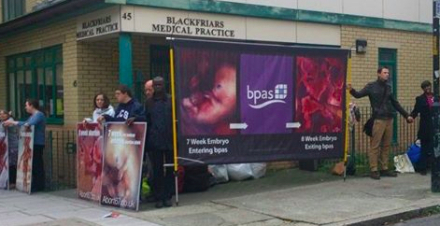 The right to abortion services is a basic women's health issue. It's time we stopped sitting on the fence and stood up for this right or the consequences could be dire.
The British public is overwhelmingly pro-choice, with polls showing only around 4% – 7% wanting a ban. A far higher proportion of Britons believe in creationism than they do in banning abortion.
So why do our politicians believe this is a controversial issue? If politicians can (rightly) speak up for gay rights, which is far more contentious, why not abortion rights? Why are so many Labour MPs so reticent to speak out on this issue?
The NHS-commissioned service in Southwark only opened in October and it is already under threat. The British Pregnancy Advisory Service (BPAS) – who helped set it up – say they are seriously worried the service will be pulled and set a precedent. Abort67 have already been organising protests at other clinics across the country.
I am all in favour of protests, even by those I'm opposed to such as the EDL. Groups such as Abort67 should be allowed to protest. But they shouldn't be allowed to intimidate and harass women who are considering an abortion. Due to their activities an important health service for women is now on the verge of being withdrawn.
As I said, Britain doesn't have legislation to protect women or women's health services from such activists because there wasn't a serious need. But all that has changed. We need Labour MPs to speak out and consider legislation to protect such health services. We need Parliament to act, not just pro-choice activists.
At the very least, rather than outright bans, we could do with American-style buffer zones around clinics offering abortions. Such buffer zones have also been introduced in Canada and parts of Australia. In South Africa, the law prohibits anyone from "obstructing access" to an abortion clinic, with a penalty of up to ten years in prison. Britain has no such protections.
Anti-abortion activists say they are merely encouraging women to make an informed choice, but this is disingenuous. Women who come to BPAS, and other abortion providers, get a scan and can see or keep it if they want. Women are offered counselling and support to explore options other than termination too.
The pro-choice majority needs to mobilise, and it needs long term solutions to protect against such intimidation. Or else the consequences for all could be dire.
More from LabourList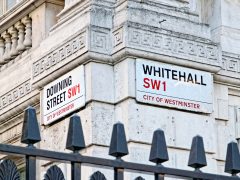 Comment
New governments need to make a splash, to make changes, to make their mark. The first 100 days…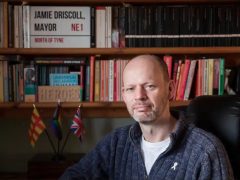 News
The Labour mayor for the North of Tyne region Jamie Driscoll has been blocked by the party from…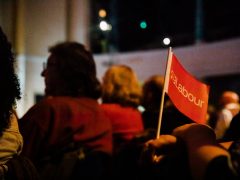 News
Labour Party membership has fallen by almost 170,000 since 2018 and by approximately 19,000 since last summer, despite…