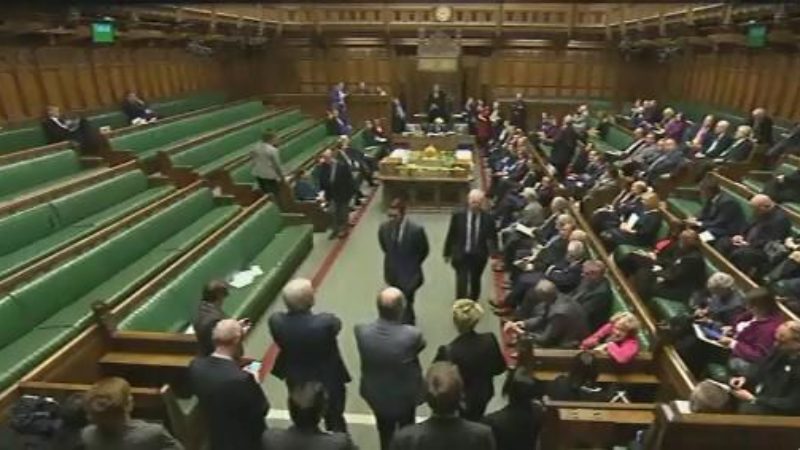 The message that Labour will repeal the bedroom tax and the NHS reforms and initiate a massive programme of house building and youth employment is lost in a morass of chatter: how well you eat a bacon butty, a badly judged tweet or a dodgy photo. And voters are supposed to make decisions that will affect them, their children and their country for ever. Labour must come to grips with that reality to give us any hope at all of getting the message through the flak.
It is becoming abundantly clear that we need more than just one messenger. Our Leader has, honestly, accepted his own shortcomings in the race to be media friendly and great credit to him for that. So we should be Team Labour to ensure that our messages get through. And, as in any team, we need a strong centre back as well as a great goal scorer. We need a quality goalie as well as a the twinkle-toed star on the wing. And I believe that the Parliamentary Labour Party contains that team.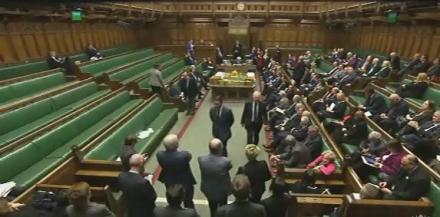 Sadly, our captain has been got at by some of his back room staff and some who went before him who pretend they were perfect. And their advice seems to be to maintain a safety first strategy. We all know we must reconnect with our core vote but how do you reconnect if you haven't ever connected before?
We know we need a range of voters supporting us if we are to win next year – and in the future – so let's use a wide range of people to get our message out. Let's face it, some of our people would be a lost in a colliery village or a staff canteen, so why send them there?
I suggest three people who should be considered by our leader. There are many more on the subs bench but let's look at these first. The common link is they are all in their first term in parliament, they are all white working class men and they have been PPSs so, someone in the PLP hierarchy must have thought they were worth at least, a run out in the reserves.
The other crucial link is that they all stepped off the bottom rung of the parliamentary ladder on points of principle that resonate with people being wooed by Nigel Farage, despite him being a public school educated, Thatcher loving, city trader.
Who are they? The first is Grahame Morris, MP for Easington. He voted against the coalition when they imposed the public sector pay freeze and forced through disgraceful changes to public sector pensions. The official Labour line was to abstain.
The second is Ian Mearns, MP for Gateshead. He stood down after refusing to support retrospective government legislation concerning the most needy.
The third is Ian Lavery. He stood down because he couldn't accept that prison officers and mental health workers should be forced to work until 68 and, adding insult to injury, with a worse pension payout.
They have another thing in common. They have huge experience – over a century between them of service to our party and our movement. Grahame was a senior councillor for over two decades and ran the constituency office of one of the best supported MPs. Ian Mearns served on Gateshead Council for almost thirty years, including eight as Deputy Leader of one of the most admired and innovative administrations in this nation. Ian Lavery served the NUM from pit level to President during its most challenging times.
None would shrink from any task asked of them by our party. None would fear any challenge. They are at as at home in the bar room as the board room. They would rise to the challenge facing us.
But, of course, the leadership may think that these lads may go off message as they have in the past. But look at what they honourably refused to endorse despite pleas and threats: attacks on pensions, pay and benefits.
Are these not the very soul of our party and what core voters need resolving if they are ever again to feel secure? Let's face it, if these three things had not been attacked our Leader would be struggling to promote the concept of a cost of living crisis.
Others have been forgiven for not being fully onside in the recent past. Diane Abbot and Jon Trickett served well on the front line despite being, to put it mildly, quite rebellious in the last parliament.
As a former President of the biggest trade union in this country I share the leadership's desperation to be surrounded by a Praetorian Guard, who do everything you ask of them without any dissent including falling on their swords when necessary. But the time for passivity is long past. We need ambassadors in the country and in parliament with whom the people of this country can relate.
No doubt some smart young thing will say "who does he mean?" And while they discuss whether I'm talking about those C2'ers or not, the people who are crying out be released from the despair of the grinding grip of this coalition will carry on drifting away from us. And the drift could become an avalanche.
Good managers know that there is always the need to shuffle your squad at different times of the season. We are rapidly approaching squeaky bum time and need to act now. Get these lads or others like them on to the field and let them get stuck into those who are pretending to be the saviours of our people.
Other players could make us certain of victory. Jim Sheridan, Linda Riordan, Katy Clark and Tom Watson spring to mind. Other good comrades could connect with the people for whom this party was always the refuge against despair and I welcome their input. The question is will our leaders be prepared to recognise the talent and drive that people like these can give us at this crucial time?
We still need a message that resonates. An offer that is only slightly less bad than that proposed by the present incumbents isn't going to incentivise anyone to get out of bed and vote. Until political leaders are less focused on managing the country rather than leading it with a sense of purpose and vision we will end up debating the same small bits around the edges. We need to energise voters with the sense that politicians can genuinely make this world a better place for all.
Labour need look no further for inspiration than our post-war leader Clem Attlee. He faced the challenge of a country recovering from war, a desperate economic situation and a Tory leader who was ultimately recognised as the greatest Briton of the last century. But despite a media profile of a skinny Captain Mainwairing, he triumphed because he promised to deliver what really mattered to the people. And he used the skills of the team around him to do it. Just because it's an old lesson doesn't mean it's a wrong one.
More from LabourList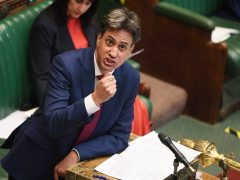 News
Ed Miliband has declared that the Conservatives are "missing in action" on the cost-of-living crisis after the government…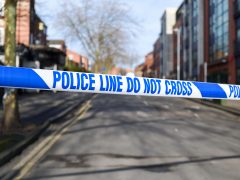 Comment
90 minutes into what felt like the millionth Tory leadership hustings, Rishi Sunak uttered the words of a…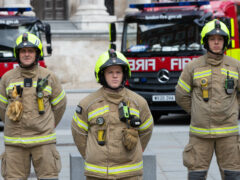 News
Labour's Fleur Anderson has accused the government of putting the "smoke alarm on snooze" over the threat of…