There are some campaigning days that must be designed to make you think a bit harder about why we are Labour and why we are campaigning so hard for a Labour government next May.
On Saturday in Corringham, Essex, a group of thugs claiming to be UKIP attacked South Basildon & East Thurrock Labour Party members and went on to destroy our town centre street stall. I was hosting a "Save our NHS" stand with support from local party and UNISON members, collecting petition signatures and speaking to local residents about their issues.
Earlier in the day, one of the gang approached us soon after we arrived and told us to pack up and get out. Strong language and references to Rotherham followed with a threat of him returning. Later he did return with a group of people. They began to rip up some NHS leaflets and told a party member they were UKIP and that they would be back.
The attack which followed was filmed by one of their gang. The thugs kicked one of our members in the leg while she was sitting in her mobility scooter accompanied by her daughter and young grandson. The gang then demolished the street stall and ripped down a bannerstand before hurling it at a parked van. An eighty year old member of the party was subjected to a tirade of verbal abuse and another received a cut to his forehead in the violent and unprovoked attack.
Local traders were very supportive after the incident as we set up the stall once again. The police were called and took statements. Thurrock council have CCTV footage of the attack so it is hopefully only a matter of time before the offenders are brought to justice.
Whether UKIP party members or just local thugs, the perpetrators of these actions were happy to say off camera that they were UKIP and justified their actions with reference to UKIP's Rotherham campaign poster targeting Labour councillors. UKIP's targeting of Romanian and Bulgarian citizens on posters earlier in the year had a similar feel.
Whether you think UKIP are a racist party or not, a party void of policy apart from EU exit and speaking out against almost everything foreign will attract those who were also attracted to the BNP and National Front in earlier decades.
We must not allow Nigel Farage's unpatriotic and divisive party to make any more ground in our country and especially in our part of South Essex. We now know what people claiming to be UKIP supporters are capable of in South Basildon and East Thurrock. And the electorate has been warned. Our members are already organising the next street stall and will or course not be intimidated by anti-democratic thugs intent on shutting down the Labour voice in the constituency. So if we needed a reason, the volume of the South Basildon and East Thurrock Labour Party has just been turned up to eleven.
With six months to go it will be a very loud campaign.
Mike Le-Surf is the Labour Parliamentary Candidate for South Basildon & East Thurrock
More from LabourList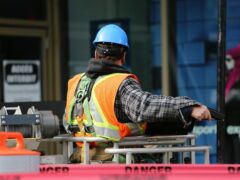 Comment
"If you try to underpay you just get annihilated in the comments. You have to delete the post"…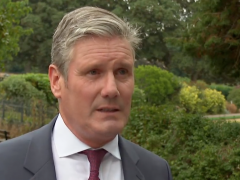 Video
Keir Starmer has said people he has spoken to are "very, very pleased" with Labour's proposal to freeze…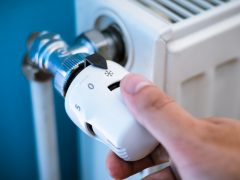 Comment
Labour has today unveiled a plan to respond to the cost-of-living crisis and protect consumers from sky-rocketing energy…