The Mayor of London has said that "investing in young Londoners is investing in the future of our city". However, despite making Young People one of his 'priorities' for his second term, he is failing to deliver on one of the key policy areas that could help them get on. The Skills Funding Agency released figures earlier in the autumn that indicate a further decline in the number of Londoners starting an apprenticeship. Furthermore, recently leaked documents showed Boris Johnson is considering cutting funding for education and youth services by 90%, meaning funding for apprenticeship schemes would be reduced to zero by 2016. These are not the actions of a Mayor who believes that young Londoners are a priority and should receive the best start in life.
This is the second year running that the number of people starting apprenticeships in London has fallen despite the Mayor needing to increase the number of starts by 19% year-on-year, to achieve his target of 250,000 starts by 2015. Provisional figures show that 38,550 apprenticeships were started in the 2013/14 academic year, down 6,520 on the previous year's numbers. The capital now has the second lowest apprenticeship start rate in England with only the North East lagging behind. In contrast the North West has the highest rate of apprenticeship starts, double that of London. Things are heading – as they often do with Boris Johnson – in the wrong direction and it is not clear what he is planning to do to improve matters.
With the total number of starts in London at 72,900 since the start of the 2012/13 academic year, the Mayor is far from reaching his manifesto commitment of 250,000 apprenticeship starts by 2016. These disappointing figures are particularly concerning given that the youth unemployment rate in London remains stubbornly high at 20% compared to a UK average of 16%. In some groups, for example young black men, it is even higher at 24%.
Apprenticeships are vital for providing on the job training for young people who want an alternative to university. It's that reason the demand for apprenticeships is high. London has the most competition for places with an average of 17 applications per apprenticeship vacancy, meaning that for every apprenticeship place in London, all too many young people are missing out on an opportunity to start their career and further their education.
Apprenticeships have to be more than a numbers game. Quite rightly, the Richards Review published in late 2012 made recommendations to strengthen the quality of apprenticeships to ensure that apprentices receive real and beneficial training. This may have had an impact on figures as the very poorest quality apprenticeships in London will have come out of the statistics. Whatever the case apprenticeship opportunities are not being created in sufficient numbers. Boris is yet again proving a 'do little' mayor and not providing young Londoners with the opportunities they need to progress in their careers and avoid unemployment.
There is also a concern that apprenticeships are being used wrongly for cheap labour for the minimum amount of time required to be a real apprenticeship. It is important that apprenticeships provide full-time employment for our young workforce once they have completed their apprenticeship yet research shows that the number of jobs has not kept pace with the resident working population.
The National Minimum Wage for an apprentice in their first year or when they are aged 19 or under is £2.73 per hour. This meagre financial incentive is further diminished because the apprentices' families are no longer entitled to child benefit as apprentices are classed as employed rather than in full-time education or training. City Hall apprentices are paid a London Living Wage, but the mayor does not seem to be doing anything to encourage external employers to implement this across London. Boris Johnson should do more to ensure that young apprentices are paid a fair day's wage for a fair day's work. Apprenticeships will not gain the status of a university education, or be valued in the same way as the German model, unless they start to be properly respected and rewarded. We also need to make sure that the apprentice rate is not used as a way of bypassing the minimum wage legislation. While to make sure there are a range of opportunities we will need to ensure that apprenticeships run across sectors, those being established in fields which have not traditionally had apprenticeships need to have clear goals.
With just under 18 months left in office, the Mayor needs to step up a gear to rapidly ensure there are enough good quality apprenticeships in London, especially Advanced and Higher Level Apprenticeships which London employers have stated they require. The Economy Committee at the London Assembly recently released a report entitled Trained in London: Creating more apprenticeships to support the London economy. The report called on the Mayor to set up an apprenticeship action plan, to introduce tailored measures to suit different sectors and to set up a pan-London careers service.
For Labour a commitment to home building is likely to be central to our manifestos both in the General and Mayoral elections. This means that providing opportunities to London's young people is essential if we are to develop the skills we need that can give them decent careers and us the workforce we need to build futures and houses for a generation.
We cannot have another lost generation of young people in our capital. Londoners deserve to have access to the real opportunities Boris has promised them, to enable them to compete in the London jobs market and to be able to afford to continue living in our city.
Fiona Twycross is a Labour Member of the London Assembly
More from LabourList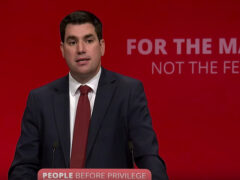 News
The Socialist Campaign Group of Labour MPs on the left of the party has released a "core programme…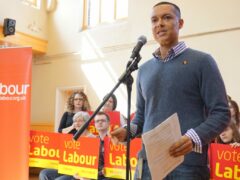 Comment
This year, flooding and wildfires have devastated huge portions of the globe. India has been hit by drought.…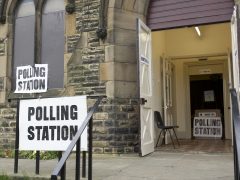 News
UK adults support bold policy ideas going to Labour conference, including a switch to proportional representation for Westminster…