Earlier this year, I visited the AbCam in Cambridge – which of course if one of Labour's target seats next May – with our excellent candidate for the seat, Daniel Zeichner. The firm is at the cutting edge of new technology and leads the world in its field, supplying vital antibodies and biochemicals.

If we are going to end the cost-of-living crisis, we need many more companies like AbCam and the high-skilled, better paid jobs they create – and a government that will back them to the hilt with a proper industrial strategy.
In 2010 the Tories promised they'd rebalance Britain's economy, but instead have seen local areas losing out, new industries held back, and uneven, unbalanced growth. We were promised an export-led recovery but Britain's trade position has stagnated. And we've seen a worrying rise in insecurity at work: zero-hours contracts which were once a niche, marginal concept have become the norm in parts of our economy while the number of people working part time who want to work full time has increased by more than 250,000 since May 2010. It is a scandal that in Britain today, half of people in poverty are in work.
Across the board we've seen broken promises and a failure to deliver under this government. Ministers are now on course to miss George Osborne's own export target, while the government's schemes – launched to great fanfare – which were supposed to help more firms export have only helped a handful of businesses. The Regional Growth Fund has been mired in chaos and delay, leaving hundreds of millions of pounds gathering dust in government coffers.
The OBR's analysis of last week's Autumn Statement lays bare the Tories' aim: turning the clock back to the 1930s by hacking back the size of the state. In contrast, Labour's vision is of a smarter, enabling state – pushing powers and budgets to local people and empowering combined authorities. We need an active government, underpinning long-term investment and backing the industries of the future.
That means building on the talents of all, creating a new high-quality technical baccalaureate to give our young people the skills they need, with all young people studying English and Maths until they are 18. Ensuring that all college lecturers have maths and English qualifications. More rigorous standards so that apprenticeships last a minimum of two years and are level three qualifications, and using the money the government spends on procurement to create new opportunities by requiring suppliers on large contracts to offer apprenticeships.
It means investing for the long term and making sure businesses of all sizes can get access to the finance they need to grow, with a proper British Investment Bank supported by a network of regional banks. A British Small Business Administration to ensure that small firms can access procurement opportunities and improve business support, modelled on the successful SBA in the United States. Giving the Green Investment Bank – initiated by the last Labour government – borrowing powers to enable it to support low-carbon industries of tomorrow. And adopting Sir John Armitt's recommendation of an independent infrastructure commission to end dither and delay on big infrastructure decisions we need for the future.
It means an open, outward-facing approach to the world: engaging positively with our European partners, reforming the EU so it is more focused on growth, and supporting the investment and jobs which foreign students bring to our country. Not pushing Britain towards the EU exit door or putting Britain's future at risk for the sake of party management, as David Cameron has done.
And it means tackling insecurity at work: outlawing exploitative zero-hours contracts, setting the Low Pay Commission a more ambitious target to bring the national minimum wage to 58 per cent of median earnings – more than £8.00 by the end of the next Parliament, alongside beefing up enforcement of the NMW by giving local authorities new powers. And reforming the employment tribunals system to ensure that affordability is not a barrier to justice.
Ministers are fond of talking about the global race and claiming that they have a plan but it has turned out to be a sham because they have totally failed to meet their targets. Britain mustn't compete in a race to the bottom, based on insecure work, low-wage, and low-skilled economy so, where they have failed, the next Labour government will deliver the jobs and growth of the future – with better paid and more secure work.
Chuka Umunna is Labour's Shadow Secretary of State for Business, Innovation and Skills and MP for Streatham
More from LabourList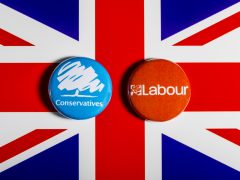 Columnist
If you listen to some commentators, you'd think Labour are now destined to be the largest party in…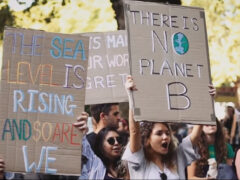 Comment
If the past two years have taught us anything, it is that there is still a lot of…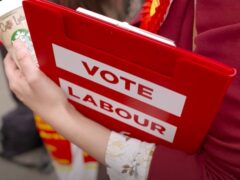 News
Aspiring Labour MPs can now apply for selection in all remaining seats without prospective parliamentary candidates, with the…