Might Labour have a chance of winning the Deputy Prime Minister's seat in May? The Times(£) reports that:
"Labour is secretly targeting Nick Clegg's seat in a "decapitation" strategy to scupper future coalition negotiations between the Conservatives and Liberal Democrats.
The deputy prime minister is already spending at least two days a week in his Sheffield Hallam constituency to counter the well-organised effort to overturn his majority, aides admit. When election campaigning begins in earnest, he is expected to have to spend at least a third of his time defending the seat."
I must admit that talk of Labour HQ "targeting" Sheffield Hallam was a bit of a surprise to me. Not because the seat isn't winnable, but because when I've raised the prospect of taking on Clegg in his own seat in recent months, senior Labour people have been dismissive of the idea. There's certainly no chance whatsoever of the seat ever appearing on the party's official 106 target seats list (although that seat contains seats the party are certain to win, and those the party is now fairly certain will be lost). However, Hallam could end up on the long-shot list of seats, like a few others (Enfield Southgate for example) that the party believes are winnable but aren't official targets. Uniform national swing won't determine the result of these elections, but local factors and campaigns might – and the campaign being assembled by Labour PPC Oliver Coppard in Sheffield Hallam looks stronger than you might expect.
Of course the strong likelihood is that Nick Clegg will still be the MP for Sheffield Hallam after May's election – he got 53% of the vote in 2010 after all. But the seat is not rock-solid for the Deputy Prime Minister, which is why he's spending two days a week there – far more than he'd have been expecting. And the combination of student voters and Sheffield voters angry about his behaviour over Sheffield Forgemasters back in 2010 may create an anti-Clegg majority in his seat that Labour could benefit from in one of the wealthiest seats in the UK.
Indeed two polls from Lord Ashcroft (one in 2010 and one this year) both showed Labour only a few points behind Clegg.
At best – as the Times have noted – beating Clegg would knock him (and probably Danny Alexander who is also at risk of losing his seat) out of possible coalition negotiations, leaving more pro-Labour figures at the head of the Lib Dems. However, even if Clegg retains the seat, he's going to be made to spend time, money and resources on doing so. No staffer or politician wants to be responsible for the resourcing decisions that cost their party leader their seat.
So can Labour win in Sheffield Hallam?
LabourList has certainly been asking the question for a while. Back in October 2010 I asked "Could Nick Clegg lose his seat?" and in February of this year we asked "Does Labour have a "Get Clegg" strategy?". Labour's candidate for Sheffield Hallam (the impressive Oliver Coppard) wrote that same day "Is it probable I'll beat Clegg? No. But it's possible". And he's right, it's improbably but possible – as Adam Wisdish set out in his 5 reasons why Labour might beat the Lib Dems in Hallam.
There are many "ifs" involved. But… If the campaign is properly resourced. If Labour volunteers can be convinced to spend time there (as well as, rather than instead of, in target seats). If Clegg's party continue to plumb the depths of popularity. If all of that happens, then the result from Sheffield Hallam might well be worth staying up for on the morning of May 8th 2015.
And I'm certainly going to try and spend some time in Sheffield before election day to take a look at this increasingly interesting contest.
More from LabourList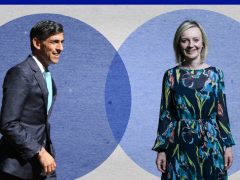 Comment
Rishi Sunak and Liz Truss have now gone head to head in six hustings with Tory members in…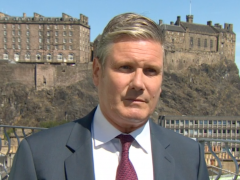 News
Keir Starmer has said that he will set out a "comprehensive set of proposals" to combat the cost-of-living…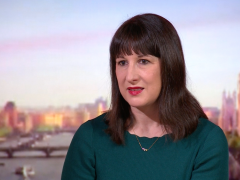 News
Rachel Reeves has urged the Tory leadership candidates to "stop playing to the gallery" and come up with…