Since the coalition came to power in 2010, we've heard plenty of platitudes from Ministers promising to tackle violence against women and girls. But, as is often the case with this Government, the reality turns out to be far from it. While the Coalition's erosion of frontline services has been highlighted and they continue to block attempts to prevent violence, legal routes for existing victims are also being dismantled. Fewer prosecutions are happening for domestic and sexual violence offences, and reforms to legal aid mean many women are simply unable to take the legal steps necessary to protect themselves and their children from violent ex-partners. Legal justice for these vulnerable women is too important to suffer as a result of ill-thought out reforms.
Once a crime is reported to the police, they must decide whether to refer it to the Crown Prosecution Service. In 2009-10, 51% of rapes reported to the police went to the CPS, but for 2012-13 the percentage fell to just 33% despite the number of rapes reported rising. The picture for Domestic Violence incidents is similar: many more cases are being dealt with through informal 'community resolutions' instead of the courts. In addition, of those cases that do reach the CPS, fewer are being taken to Court. In a time when more and more women are feeling able to report incidences of domestic and sexual violence to the police, we should see referrals to the CPS and prosecutions increasing. That we're seeing the opposite is letting vulnerable women down, but is hardly surprising given the context the police and CPS find themselves in – both suffering huge budget cuts. The law needs to be changed to end the treatment of such serious crimes with 'community resolutions' and the police and CPS must be made more accountable for the choices they make on prosecutions.
When criminal routes fail, victims of domestic violence often turn to the courts to remedy the ongoing problems they face, but these channels are being effectively cut off in many cases by the Coalition's reforms to Legal Aid. The 2012 legal aid reforms removed legal aid for all private family law matters unless women can prove they have suffered domestic violence through a serious of unreasonable criteria. Following leaving an abusive relationship, many women will turn to the Courts to get custody of their children, stop abusive partners seeing the children and seek a divorce. These can be vital tools in protecting women and children and helping them to rebuild their lives.
Research by Rights of Women shows that 38% of women suffering from or who had suffered domestic violence were ineligible for legal aid because the criteria were unfairly harsh; either they lacked the proper documentation or the documentation was older than two years. Many women speak in the report of the destructive impact this is having upon their lives, with the lack of legal action meaning abusive ex-partners turned up at their houses to continue the emotional abuse inflicted during the relationship. On top of this, legal aid cuts have resulted in perpetrators being unable to afford legal representation, and so while representing themselves in court, abusive men get to cross-examine their partners in the witness box. Not only are the legal aid cuts putting vulnerable women needlessly through further ordeals, they are also arguably putting them in direct danger with contact allowed to continue.
Every victim who leaves an abusive relationship should be able to do so with faith that the police and CPS will take their suffering seriously, and legal aid will be there to protect them from the perpetrator. As ever, the Coalition promise to tackle domestic violence, but are making the legal paths out of domestic violence harder and harder.
More from LabourList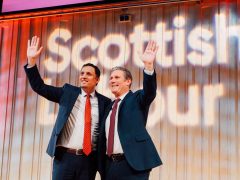 Daily email
Rutherglen: Will Labour win – and would it really signal Scottish revival? Starmer is hitting the campaign trail…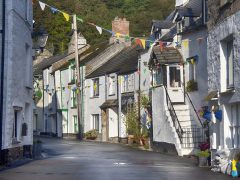 Comment
Labour has promised a 'Take Back Control Bill' in the first King's Speech. Aimed at England, it must…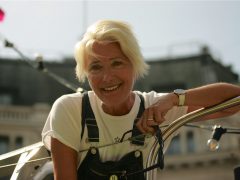 News
Almost 100 climate activists, experts and campaigners from around the world have written to Labour leader Keir Starmer,…