If Labour is elected in May, we'll abolish the bedroom tax. You can't have a clearer pledge than that. But this weekend we've seen that, for the SNP, the bedroom tax is about politics, not principles.
Yesterday, the inner workings of the SNP party machine were exposed, when a potential SNP candidate said he was rejected by the party because he said he would not support the bedroom tax if the party leadership told him to.
The candidate was told that the scenario might occur as part of a "Westminster deal with another party".
There's only one party that can be – the Tories.
The bedroom tax is cruel and unjust and has been imposed on our most vulnerable.
If the SNP feel the need to ask their prospective MPs if they will support it, it's because they are preparing to do a deal with David Cameron.
But the SNP have a track record on the bedroom tax of putting vulnerable people second, and their political priorities first.
Last year John Swinney said he would not amend the Scottish budget to protect vulnerable Scots so as to not "let Westminster off the hook."
And when every Scottish Labour MP turned up to vote to abolish the bedroom tax during the referendum campaign, the majority of SNP MPs stayed on the campaign trail.
Senior SNP MPs including Deputy Leader Stewart Hosie and Westminster Group Leader Angus Robertson decided to put the referendum campaign ahead of lifting Scots out of the bedroom tax.
The SNP are now selecting their candidates for the General Election. When you see them delivering leaflets and knocking doors remember that they won the right to their SNP rosette by saying they would vote to keep the bedroom tax and do a deal with David Cameron.
We have a choice in May of whether we want five more years of the Tories or a Labour Government that will raise the minimum wage, freeze energy prices, tax bankers' bonuses, deliver a jobs guarantee for our young people and abolish the bedroom tax once and for all.
Every SNP vote makes a Tory government more likely, every SNP MP will be willing to do a deal to keep the Tories in Government and the bedroom tax imposed on vulnerable Scots. Scotland deserves better than that.
Margaret Curran is Shadow Secretary of State for Scotland
More from LabourList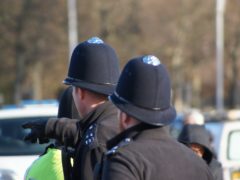 Comment
Another week in Haringey, another young man fighting for his life after a near fatal stabbing in Bounds…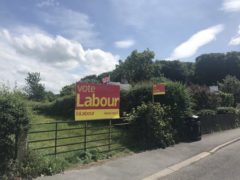 Comment
On Thursday 2nd May, Swale borough council in East Kent is one of the councils in England with…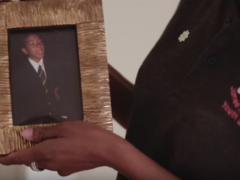 Video
Labour's latest party political broadcast, airing tonight ahead of local elections on May 2nd, focusses on crime. The…