New Year is a moment of reflection; an opportunity to take stock and think about the things that really matter – our family and friends, our health and work, and our prospects for the year ahead.
Many of us set out by making a series of New Year's resolutions – to get down to the gym, eat more healthily, quit smoking or cut back on the booze.
I've lost count of the number of times my resolutions have fallen by the wayside come the end of January as the reality of daily life kicks back in.
That's why I wanted to do something different this year, something bigger and better that could help change lives up and down the country.
My New Year's resolution is to sign up a thousand young people to vote – and I need your help.
The result of the next election will have a profound effect on young people's lives: their chances of getting a good education and the right qualifications, a decent job, and a place of their own which they can call home. But hundreds of thousands of young people won't have a say on 7th May because they're not on the electoral register.
Young people care passionately about a whole range of issues but many don't think that politics is relevant to them. It's up to all of us in the Labour Party to change this. That's why I want us to share our stories and experiences about the huge difference politics can make to inspire the next generation to vote in 2015.
Our older party members have a particularly important role to play in tackling pessimism about politics. They know that whether it was the creation of the NHS, the fight for equal pay and women's rights or the introduction of the minimum wage, real change can and does come through the ballot box.
Together, we must pass on this message of hope to the next generation.
That's why, over the next few months, I will be working with members across the country to ensure that their younger family members are registered to vote. I want you to join me by telling your friends and family about why voting matters and the difference a Labour government will make.
2015 is a crucial year. Join me in telling our families and friends why taking part in the next election is so important. Join me in my effort to get a thousand more young people on the electoral register.
Make it your New Year's resolution to get just one person you know registered to vote – a daughter, son, niece, nephew or friend. And together, let's inspire the next generation and change Britain for the better.
Liz Kendall is Shadow Minister for Care and Older People
More from LabourList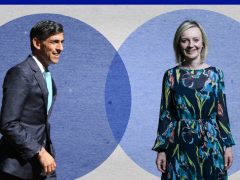 Comment
Rishi Sunak and Liz Truss have now gone head to head in six hustings with Tory members in…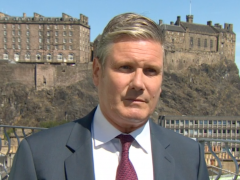 News
Keir Starmer has said that he will set out a "comprehensive set of proposals" to combat the cost-of-living…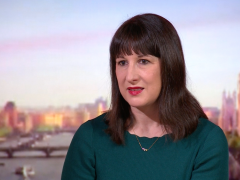 News
Rachel Reeves has urged the Tory leadership candidates to "stop playing to the gallery" and come up with…