When David Cameron is out of the country and Nick Clegg takes PMQs, it's always a strange affair. This isn't someone from the same party standing in for the PM and parroting his party lines. Technically Clegg speaks on behalf of the government, but he lost the right to claim that he's a serious government spokesperson when he spent last week undermining it by hiding in Cornwall during the Autumn Statement. And truth be told Clegg isn't particularly good at PMQs, because he approaches it with the air of someone who is being picked on from all sides (which he is, really).
I spoke to a Labour MP yesterday about whether they'd be attending PMQs today. They laughed, and asked if on this occasion PMQs stands for "Pointless Midday Questions". It was with trepidation that I watched today's session. Unfortunately their assessment was largely true.
Harriet Harman's line of attack was credible but predictable. She'd already flagged up across the media (including a blog on LabourList this morning) that Labour's focus today is on the party's offer to women. By contrast, Nick Clegg has failed to put a single woman put in the Cabinet in five years. Not one. Not a single one. In five years. None.
Just to be clear – the number of Lib Dem women who have served in the Cabinet is zero.
Clegg's responses were weak but revealing.
First he got grumpy, as he does.
Second he told a bad joke (comparing Labour to Lance Armstong, no, me either).
Third, he spoke about the government's record as if it were one to be proud of – a veritable land of milk and honey where everything has got better in the past five years (which seems entirely at odds with his actions, his public utterances and his general demeanour).
And finally he went for that weird "call and response" thing that Cameron does – except without anyone responding (Tory MPs weren't playing ball) it just sounded like shouting.
By the end of the session, the Tory press Office were tweeting out Nick Clegg's attack lines as their own. The creatures outside looked from pig to man, and from man to pig, and from pig to man again- but already it was impossible to say which was Tory and which was Lib Dem.
More from LabourList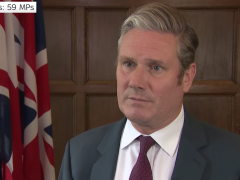 Video
Keir Starmer has declared that replacing Boris Johnson as Prime Minister with another Conservative MP is "not the…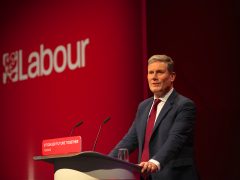 Daily email
Boris Johnson has finally agreed to go. Following an unprecedented number of resignations over the past few days, a…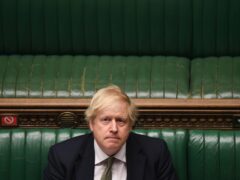 News
Boris Johnson has agreed to stand down as Prime Minister following an unprecedented number of ministerial resignations from…