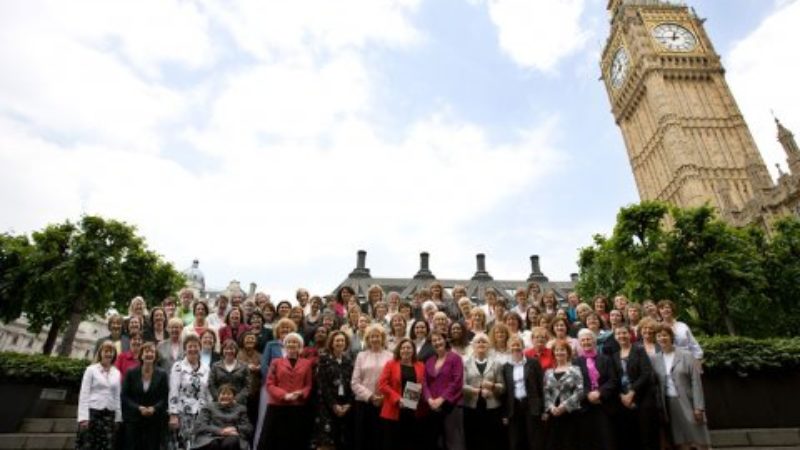 2015 is going to be a watershed election for women.  And it won't be Alex Salmond or Nigel Farage who hold the balance of power, but it will be women who will decide this election. That is why Labour is going to put women at the heart of our election campaign – with our people, our policies and our politics.
Labour is going to run a vibrant, energetic and inclusive women's campaign. I will be working with our Shadow Minister for Women and Equalities, Gloria De Piero, and Vice Chair of the Election Campaign, Lucy Powell and together we will ensure that there is a strong offer for women in our manifesto; with a team of women alongside men speaking for Labour and with a women's tour across every English region in Scotland and in Wales.
We will harness the strength and depth of Labour's women – including the 1,000 activists who came to this year's women's conference in Manchester, our thousands of women councillors and women in the trade union movement.  And I will ensure that we also work with the many important women's organisations who are not affiliated to any political party but who care deeply about many of the issues which are at the heart of Labour's values.
Of all the national parties, only Labour has delivered for women both in terms of our actions and in representation and we are the only party that women can trust to make progress on equality.
We don't just want women's votes to get into Downing Street.  We want to get into government so we can build on our record and continue to deliver for women.
We are confident that Labour is the party of women, for women. Ed Miliband has selected a shadow cabinet team of nearly half women. While Cameron gets a few women to sit around him at PMQs, the reality is that the Tories in parliament are still 84% men.  And in the constituencies where Tory MPs are retiring, 65% of the candidates are men, so continuing the male domination of the Tories. In Labour retirement seats only 25% of candidates are men.
The Tories will never fight for women's advance, whether its childcare, tackling domestic violence, rights for women at work. They are a male dominated party which does not understand women's lives and will never speak up for or deliver for women. When it comes to the Tory party, it's still reigning men!
After a Labour Government shaping public policy to back women in making progress in their lives, the actions of the Tory/Libdem government has stalled that progress and we are seeing the clock turn back.  Childcare is more expensive. Tribunal fees have curbed women's rights to prevent discrimination at work.  Women have borne the brunt of austerity. Important parts of the Equality Act – such as pay transparency – have not been implemented.
With 5 months to go we know this election will be a huge challenge but we are calling on the commitment and enthusiasm of Labour's mighty women's movement to energise this campaign, get Ed Miliband elected to Downing Street and deliver for women in this country.
Harriet Harman is Labour's Deputy Leader and Shadow Culture Secretary
More from LabourList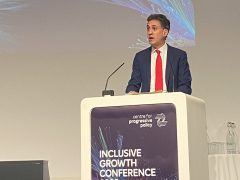 Daily email
With the Tories doubling down on anti-green attacks, Ed Miliband gave Labour's 'green jobs and lower bills' messaging…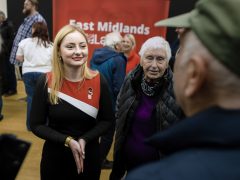 Comment
I was on day four of my honeymoon in Suffolk when I got the call to say Peter…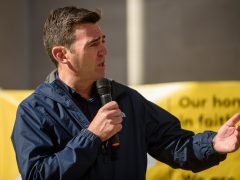 News
Andy Burnham has said "there is an argument for a basic income" and proposed overhauling inheritance tax to…