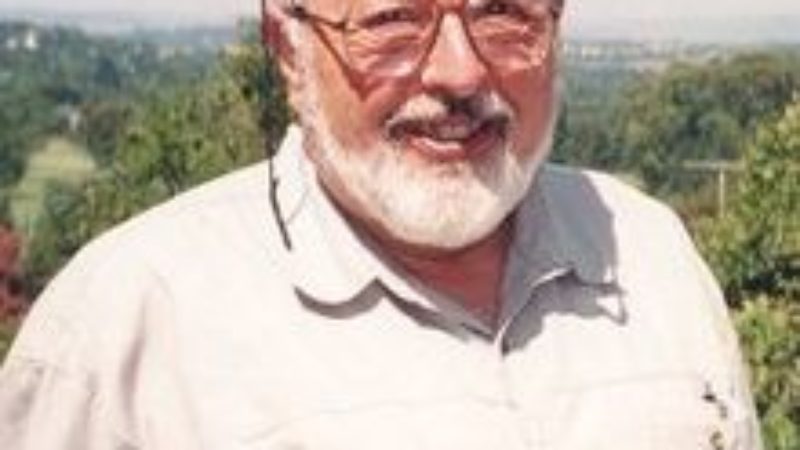 Brian Barder's "What Diplomats Do" is far from the heavy tome on diplomatic practice and procedure that its title might imply. It is very readable, which will be no surprise to those who have read his frequent posts on LabourList or his blog. It is also original. It is not a manual of diplomacy nor a diplomatic memoir nor a novel of diplomatic life but an ingenious mixture of all three. Barder takes us through the career of Adam and his wife, Eve, and tells us about their life and work in a succession of posts. We thus learn how diplomacy works from the experience of a new entrant Third Secretary in the Foreign Office and then in his first overseas post all the way up to Head of Mission in one of the big Commonwealth countries. Each stage is illustrated by episodes from Barder's own exceptional career: he was the only one of our contemporaries to head four senior missions – to Ethiopia, Poland, Nigeria and Australia.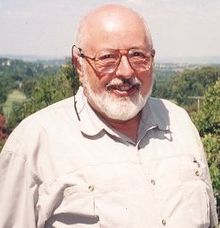 It is not only the level at which Adam operates that changes but also the size of post and the kind of country. It is one thing to deal with EU or Commonwealth allies and another to serve in a dictatorship strongly opposed to the West or in a developing country riven with conflict where security is poor. We also learn through Adam's experience how wide is the range of activity in which modern diplomats engage – not just the traditional political, economic and consular work but trade policy and trade promotion, environmental issues, development and humanitarian aid. Much diplomacy now is carried out not country to country by Embassies but by diplomats in delegations to international organisations like the one to the UN in New York where Adam serves.
As Adam's career progresses he finds that dealing with foreigners is sometimes the easier part – dealing with senior officials and ministers while at home or with the Foreign Office while abroad can be even more frustrating. Relations within a post turn out to be trying too, both for the younger Adam with unsympathetic ambassadors or the older Adam having no one he can confide in when he is an ambassador, except in his case Eve.
Adam goes to his first post as a bachelor but soon marries Eve, who comes to play an ever great role as entertainment becomes an increasingly important element in their work. They have two children and have to undergo the wrench of eventually sending them to boarding school in the UK in order to ensure continuity. It is not just the separation but the difficulty of dealing with a crisis when you are several thousand miles away.
Having been a contemporary of Barder in the Service I can say that his fictional account rings true. (Full disclosure: I first met Barder 60 years ago at a meeting of the Cambridge University Labour Club, on whose committee we later both served, but our careers never coincided although we both served in Warsaw, a decade apart.) I must admit that I found the passages about his own career the most enjoyable of all. There are two very funny pieces. The first finds Barder in a much oversized borrowed dinner jacket stuck in the middle of the table in the British ambassador's residence at Madrid without a word of Castilian completely ignored by the monoglot Spanish aristocratic ladies either side. On the other side of the world a Sydney businessman finds it hard to accept that his great friend Ray, the British Consul-General in Sydney, can have to answer to Barder, who is based out in the outback in Canberra. The highlight is an extended version of the account Barder gave on Sue Mcgregor's Reunion programme on Radio 4 about the Ethiopian famine of 1982-86. He advised London to send 3 RAF Hercules on the basis of an unofficial call which he knew would be denied if it all went disastrously wrong, as it easily could have. Instead the RAF stayed for 14 months and innumerable lives were saved.
It is 20 years since Brian and Jane – sorry, Adam and Eve – retired from diplomacy and there have been changes in the way the British service is managed – on the whole for the worse as Barder chronicles – but what diplomats do remains very much the same. There are several places where the job has become much more dangerous, as the tragic attack in Kabul last month reminded us. Those considering a career in diplomacy or more widely in the international field are unlikely to be put off and could not have a better introduction than What Diplomats Do. It would be useful too for those in other branches of the British government who deal with "abroad." I have HM Treasury in mind in particular. Treasury officials have always had their doubts about the value of overseas expenditure. They gave me the impression that they probably thought of the Diplomatic Service as "overpaid, overgraded, overknighted and over there." ("Over there" to them probably meant hardship posts like Washington and Brussels, which were the only ones to which they were likely to go).
More seriously, this is a book by someone who admits he was an accidental diplomat – he joined the Colonial Office in London to help free the colonies and was only persuaded to transfer to the Diplomatic Service by being offered the chance to defend our decolonisation policy at the UN – but who passionately believes in the continued value of diplomacy. He makes the case, which is all the more convincing by coming largely from the narrative.
RRP £26.95 (hardback and ebook), Rowman & Littefield (www.rowman.com) ISBN 9781442226357. Order with NBN International by 31 December for a 20% discount (www.nbninternational.com).
Sir Keith Morris ended his diplomatic service career as ambassador to Colombia. He is a Director of the British and Colombian Chamber of Commerce and a member of the Advisory Board, International Council on Security and Development.
More from LabourList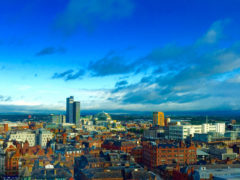 Comment
Demand for cycling and active travel is booming across the UK. A trend that developed during the pandemic…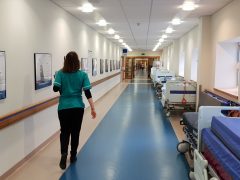 Comment
As a nation, we're getting sick in all kinds of ways. Life expectancy gains have stalled, people are…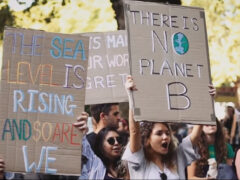 Comment
A few weeks ago, as local election results poured in, Keir Starmer claimed that "we are on course…